Feb. 26, 2015
PARENTS, IF YOU BELIEVE, OUR GOD'S PROMISES ARE SURE HE DOES NOT LIE!!!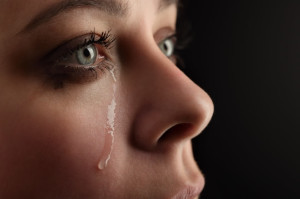 Direct your children onto the right path, and when they are older, they will not leave it." Proverbs 22:6 (KJV) "Behold, children are a heritage from the Lord, the fruit of the womb a reward" Psalm 127:3 (KJV)
Oh the heartfelt prayers and a parents pain especially a mother who always has that special relationship of birthing that son or daughter even sometimes in pain, partitioning the Good Shepherd as she feels the kick of that child within her.
Lord, "You have seen me tossing and turning through the night and I know "You have collected all my tears and preserved them in your bottle! You have recorded everyone in your book." Ps 56:8 (KLV) please let this child grow up in the discipline and instruction of the Lord." Eph. 6:4 (NASV)
My friends what a wonderful feeling to know our God hears a parents prayers and stores our tears that we shed for our children in His heart as he records them for any and all situation and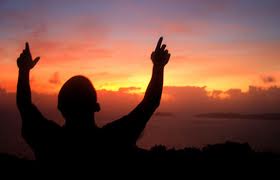 circumstances our Children may encounter from Satan throughout the child's life.
In addition, He hears, even after the parents have been laid to rest as they wait for a call from the Master, let's go home your children are waiting. If you had the privilege of growing up in a Christian home as far back as most of us can remember, all we had going spiritually at times were our parents prayers and tears.
For some, maybe it was not your parent's prayers maybe it was your grandparents or aunt and uncle or sister or brother or maybe just a friend who loved you more than life itself. I now understand after all these years "God will not turn away our petitions, and leave you and yours to the buffetings of Satan in the great day of final conflict.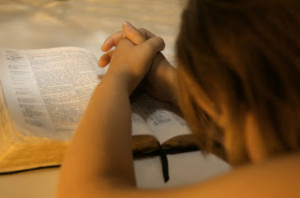 It is for you to work with simplicity and faithfulness, and God will establish the work of your hands. The lifework performed on earth is acknowledged in the heavenly courts as a work well done. With joy unutterable, parents see the crown, the robe, the harp, given to their children….
The seed sown with tears and prayers may have seemed to be sown in vain, but their harvest is reaped with joy at last. Their children have been redeemed." (E.G. White A Mothers Prayer) Satan may kill this body of ours but he must never kill the Spirit, as our partitions never stop going up for our children each day.
In addition, they our ours, and no matter how far they have drifted away from the love and admonition of Christ and the Christians values we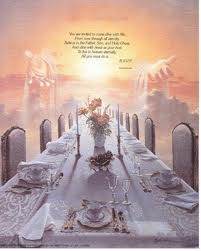 have instilled into them, they are His gift to us.
My friends, like God, we must also never leave or forsake the Child Christ has given us to shepherd. Also, our God's promises our sure for He is not a man, that he should lie; neither the son of man, that he should repent: hath he said, and shall he not do it? or hath he spoken, and shall he not make it good? Num. 23:19 (KJV)
So if God's promise tells us "Train up a child in the way he [or she] should go and when [they] are old will not depart from it." Prov. 22:6 (NKJV) you can be just as assure of that promise as you are of, "if I go and prepare a place for you, I will come again and receive you to Myself; that where I am, there you may be also." John 14:3 (NKJV)
So my friends when we are all seated at the banquet table of the redeemed where our Savior sits at the head and next to us will be our family, friends, and love one's, God's promises throughout our life was, He would never leave or forsake us, that is why seated by age next to us, are our children. Oh the grace and mercy of God who gave his Son and a Son who gave His life so that we can all be there together throughout the ceaseless ages of eternity.
So friends stay focused, remain faithful, love one another and endure till the end and never forget to STUDY&PRAY