Dec. 30, 2015
MY FRIENDS, ARE WE DENYING SELF ALL ALONG THE WAY IF NOT ITS TIME TO START?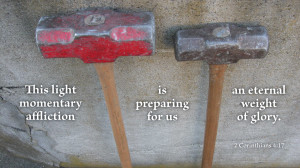 It's personal, as we stay focused on our goal life eternal, and not to you or I only, "but also to all those who have loved and longed for and welcomed His appearing, "for our light affliction [in this world] which is but for a moment, worketh for us a far more exceeding and eternal weight of glory. 2 Cor. 4:17 (KJV)
My friends, if we believe and endure "Heaven will be cheap enough, if we obtain it through suffering. [But it cannot be about us.] We must deny self all along the way, die to self-daily, let Jesus alone appear, and keep His glory continually in view.
The work of salvation is not child's play, to be taken hold of at will and let alone at pleasure. It is the steady purpose, the untiring effort that will gain the victory at last. It is he or she who endureth to the end that shall be saved. It is they who patiently continue in well-doing that shall have eternal life and the immortal reward. (E. G. White, The Eternal Weight Of Glory)
All along the way is not whenever it seems convenient. Simply because grace still abounds, we cannot keep taking advantage of God's unearned favors for Paul tells us "concerning the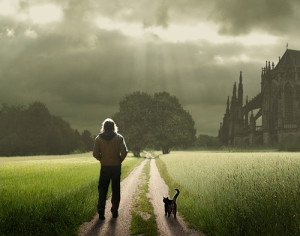 times and the seasons, For you yourselves know perfectly that the day of the Lord so comes as a thief in the night.
For when they say, "Peace and safety!" then sudden destruction comes upon them, as labor pains upon a pregnant woman. And they shall not escape. But you, brethren [and ladies, God's chosen for "such a time as this" we], are not in darkness, so that this Day should overtake [God's chosen] as a thief." 1 Thess. 5:1-4 (NKJV)
My friends, we must not ignore the end time prophecy in God's word we are at the threshold of the promise land and we must seek with a passion a covenant and personal relationship with God that only acts in harmony with His needs and His needs along.
Consistent with this, it allows self to die completely in Christ no matter what obstacle Satan places before us that would discourage us from "Entering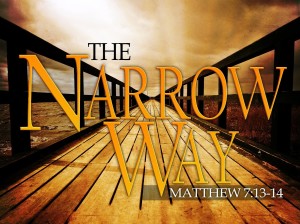 by the narrow gate; even though the journey is difficult, and the road is narrow and very few people will even attempt to travel it because along with our faith and endurance there will be suffering.
But it still remains the only route to life eternal in God's kingdom because all who will endure would have "come out of great tribulation, and have washed their robes, and made them white in the blood of the Lamb."
My Friends, As we move closer and closer to the second coming of our Savior, Satan will somehow be at the forefront of trying to prioritize the way we spend our time and the unnecessary things we spend our money on, and how we "set our affection and talents on things on this earth, and not on things above."
And he will do it in such a subtle, cunning and unsuspecting way that will seem right to a child of God, "But its end is the way of death" Proverbs 14:12 (NKJV) So friends, we must study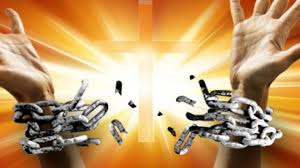 and pray never allowing our relationship with God, to becomes secondary.
Remember His will, and our focus on serving Him must be all that matters. In addition, all along the way should only be counted of value in relationship to what God wants done in our lives on this Journey He has placed us on and not the other way around.
Every excuse we may give as the reason we cannot serve Christ, was challenged and answered at Calvary.