Jan 25, 2016
MY FRIENDS, THE SPIRIT WORKS HARD FOR OUR SALVATION ARE WE RESPONDING?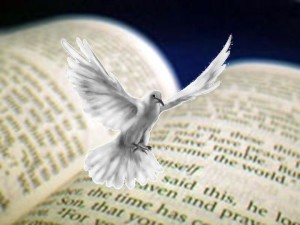 "Do you not know that friendship with the world is enmity with God? Whoever therefore wants to be a friend of the world makes himself an enemy of God. Or do you think that the Scripture says in vain, "The Spirit who dwells in us yearns jealously"? James 4:4-5 (NKJV)
Let me get this straight. Becoming a friend of the world makes ourselves an enemy of God" because the Spirit inside us, yearns jealously or is passionate about who our allegiance is towards.
My friends, as one who seeks God's Spirit daily I can only imagine the work that the Holy Spirit goes through at transforming our character into the image of Christ and then for us to go out and give our allegiance to an enemy of God, there is no explanation needed even with our finite minds as to why He yearns jealously.
"The Spirit is [also] zealous because He knows what potential we have and what we can become. He is vigilant because He knows how to lead us out of the quandary, the dead-end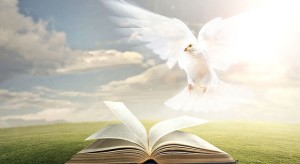 situations we are in, the difficult circumstances we face, into the fullness of our God-ordained future.
The Holy Spirit is not jealous of us; He is jealous for us to be all that the Father has destined for us." (David Patterson Ministries, The Holy Spirit Is Jealous,) One of the precepts of God, it tells us "thou shalt have no other gods before me……,nor serve them: for I the Lord thy God am a jealous God……" Ex. 20:3-6 (NKJV)
Remember my friends The Holy Spirits also restores us into the likeness of Christ, He also "empower us " "But you shall receive power when the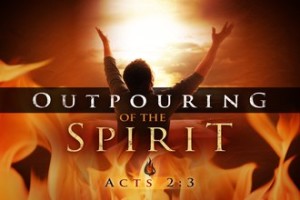 Holy Spirit has come upon you; and you shall be witnesses to Me in Jerusalem, and in all Judea and Samaria, and to the end of the earth." Act 1:8 (NKJV)
"He will comfort and encourage us" "If you ask anything in My name, I will do it." John 14:14-21 (NKJV) "He will also guide and reveal things to us" "However, when He, the Spirit of truth, has come, He will guide you into all truth; for He will not speak on His own authority, but whatever He hears He will speak; and He will tell you things to come." John 16:13 (NKJV)
My friends how many "breaking news" of the day must occur in our life time to understand that we are at the threshold of the promise land, and it is Gods Spirit we must seek daily if our goal is to cross over into that place.
"Eye has not seen, nor ear heard, Nor have entered into the heart of man The things which God has prepared for those who love Him" 1 Cor. 2:9 (KJV) Remember my friends, this place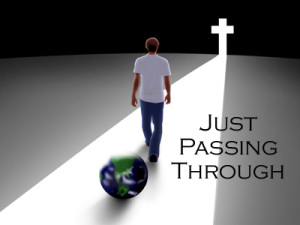 that no mind created of God and with our limited intelligence could ever imagine, we have now become recipients and heirs of this place and joint heirs with His Son.
But we must also have the faith, endurance and passion to want to live there, which then allows self to die through God's Spirit which then allows Him to transform our character into a Character that Christ can then say with no reservation, they are my children.
And they are "safe to save" and as we leave this foreign country and cross over into God's kingdom it is at that point we then hand Christ our Cross that we have carried as His disciple for "a crown of righteousness, which the Lord, the righteous judge, shall give [us] at that day: and not to [us] only, but unto all that love his appearing." 2 Tim. 4:8 (KJV)