Feb. 20, 2014
"FOLLOW MY EXAMPLE AS I FOLLOW THE EXAMPLE OF CHRIST" 1Cor. 11:1(NIV)
I eagerly expect and hope that I will in no way be ashamed, but will have sufficient courage so that now as always Christ will be exalted in my body, whether by life or by death. For to me, to LIVE IS CHRIST and to DIE IS GAIN. If I am to go on living in the body, this will mean fruitful labor for me. Yet what shall I choose? I do not know! I am torn between the two: I desire to depart and be with Christ, which is better by far; Philippians 1:20-23 (NIV)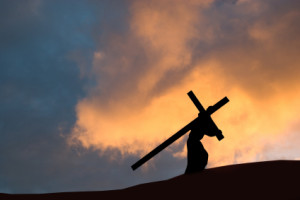 My friends I can truly say Paul is the ultimate example of someone who Satan had somehow created a path into their life. But by God's GRACE, LOVE and MERCY through the power of His Spirit had been transformed into the likeness and character of Christ.
And once that happen Paul's life was completely saturated with one thought, and that was for each of us to "FOLLOW HIS EXAMPLE AS HE FOLLOWED THE EXAMPLE OF CHRIST."1Cor. 11:1(NIV)  And from that point on he had only one PASSION; to SERVE GOD, CARRY HIS CROSS, AND PREACH THE GOSPEL.
His life exemplified the POWER OF LOVE that could only come from CHRIST. Oh the PASSION of PAUL, what we all as Children of God should strive for as we try to understand the PASSION OF CHRIST.
The DAMASCUS ROAD EXPERIENCE  the experience of  TRANSFORMATION through Christ, and His Spirit was the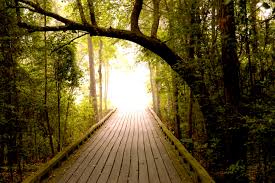 Mission Statement that Paul exemplified to the world "FOLLOW MY EXAMPLE AS I FOLLOW THE EXAMPLE OF CHRIST."
"We are therefore Christ's ambassadors, as though God were making his appeal through us. We implore you on Christ's behalf: Be reconciled to God. God made him who had no sin to be sin for us, so that in him we might become the righteousness of God. 2 Cor. 5:20-21 (NIV)
My friends oh what FAITH in what God had done in his life, and had continued to do each day. He was "CONFIDENT that He who began a good work in him would carry it on to completion until the day of Christ Jesus." Phil. 1:6 (NIV) So His life was forever centered on Christ, and Christ desire for him.
My friends the question you must ask, deep within is when do I, as God's CHOSEN, become so close in MY walk with God, that I can look at MY friends, family, love-one's, co-workers, neighbors and anyone who will listen and say "FOLLOW MY EXAMPLE AS I FOLLOW THE EXAMPLE OF CHRIST."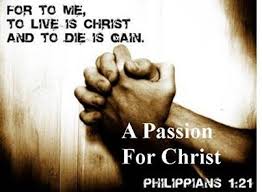 Paul also tells us that "TO DIE IS GAIN", he knew death meant the next face He would see would be Christ, and then his reward, the Eternal Kingdom, but he also knew that there was still work to be done for Christ here on earth so his only alternative was to make sure self-died Daily
"I have been crucified with Christ and I no longer live, but Christ lives in me. The life I now live in the body, I live by faith in the Son of God, who loved me and gave himself for me." Gal 2:20 (NIV) My friends we have to make some life changing decisions now if our desire is to make heaven our home.
Because the closer we get to Christ second coming, the harder it will be to make those decisions which is to give it all to the Master. Satan knows His days are numbered. Soon we will face trials of many kinds like we have never seen before. My friends are you PREPARED, is your FAITH "STEADFAST, UNMOVABLE always ABOUNDING in the LORD."
Because you know that the testing of your faith produces PERSEVERANCE. So let PERSEVERANCE finish its work so that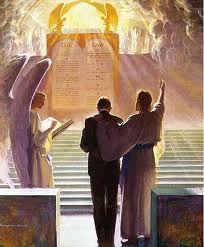 you may be mature and complete, not LACKING ANYTHING." James 1:3-4 (NIV)
Once again MY FRIENDS "When you reach that FINAL SUNSET and you look into HIS EYES, will the tears you shed be tears of joy or would they be your last goodbye." It will be a tragedy to get to that day that you waited for all your life, and realize that all you had accumulated and accomplished on this earth "COULD NOT COMPARE TO ETERNAL LIFE" THAT YOU HAVE NOW LOST.
So my friends today. Stay focused, remain faithful, love one another and endure till the end and never forget to STUDY&PRAY