March 22, 2017
MY FRIENDS, THE INTIMACY AND PERSONAL RELATIONSHIP OF A WHISPER!
Now the Lord had told Samuel in his ear the day before Saul came, saying, "Tomorrow about this time I will send you a man from the land of Benjamin, and you shall anoint him commander over My people Israel, that he may save My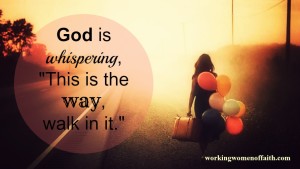 people from the hand of the Philistines; for I have looked upon My people, because their cry has come to Me. "So when Samuel saw Saul, the Lord said to him, "There he is, the man of whom I spoke to you. This one shall reign over My people." 1 Sam. 9:15-17 (NKJV)
In a private setting, God whispering in one's ear, telling His friend "in a free, familiar and friendly way," as a secret from our best friend, that only we have been told. This is the "Spirit of God communicating His divine will to the one He has created in His image.
The Eternal, "forming man of the dust of the ground, breathing into our nostrils the breath of life; and [then whispering in our ear, ["This is the way walk in it"] Gen 2:7 (KJV) My friends, the more time we spend intimately with God and His Word and Spirit, the easier it is to distinguish His whisper from what "appears to be right, but in the end only leads to death." Prov. 14:12 (NIV)
Employees, at airports are trained to recognize counterfeit ID's by studying genuine ID's so closely from various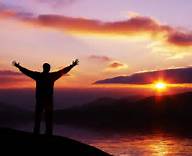 states, and countries, that it will be unimaginable not to recognized a fake one, simply because they have studied diligently the real from the fake.
And we should also as Christians, and children of God be so familiar with God's Word, and His whispers that each time God speaks to us as He guides us on this journey He has placed us on, we will be absolutely clear that it is God's whisper we hear and not the enemy.
And in so doing, it will verify in our mind any and all, truth from error. And like Samuel we will know with full assurance who we are responding to as we say "Speak, Lord, your servant is listening." And to have developed such a personal relationship with God tells us we have spent time with Christ in our war room.
That state of mind, that special place where strategy and policy is developed and implemented against the enemy and where "our cry has come to God" personally. One of Christ war rooms was out in the open air at, mount of olives, while "kneeling down and praying.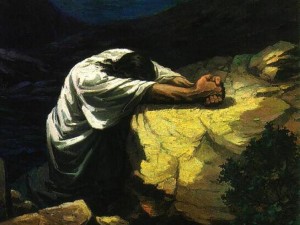 "Father, if you are willing, take this cup from me; yet not My will, but Yours be done." An angel from heaven appeared to him and strengthened him. And being in anguish, he prayed more earnestly, and his sweat was like drops of blood falling to the ground." Luke 22:41-44 (NIV)
My friends, it is God's Spirit that Strengthens us in our battle with the forces of evil as He whispers, "Be strong and of good courage, do not fear nor be afraid of [the enemy]; for the Lord your God, He is the One who goes with you. He will not leave you nor forsake you." Deut. 31:6 (NKJV) In addition, today we must hold on to that promise while serving Christ on the front lines of the battle field, as we go out "making disciples of all nations in all the world as a testimony, and then the end will come.