Jan. 25, 2015
MY FRIENDS, IT'S PERSONAL, "OUR TEST AND TRIALS COME TAILOR MADE" OH WHAT LOVE!!
"Lord, You know what each day will bring, For You designed my destiny. Each test and trial comes tailor made for me….As I lay prostrate In the middle of the floor. Lord, I call out Your name, I am not ashamed to say I am At the end of my rope, and you are my only hope." So today may I lean on You, because I'm too weak to stand on my own, (Maurette Brown Clark, lean on you)
My friends, these heavy burdens, every day a new trial, a different heartache, and each day we cry out "oh lord can I lean on you."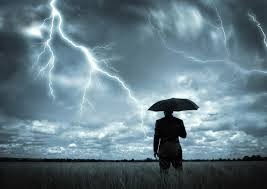 I know I should be able to handle what I am going through because I know, "Each test and trial comes tailor made for me.
In addition, my faith tells me I can handle this, I am special in God's sight, it has become personal, because it is about my salvation, so we lean on our Savior for comfort and hope.
My friends, as we lean we must also search our heart because we must understand, with these trials comes a responsibility of the cross we must carry on this Journey Christ has placed us on.
Consistent with this, He is "the author and finisher of our faith, who for the joy that was set before Him endured the cross,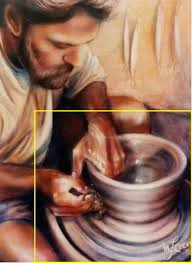 despising the shame, and has sat down at the right hand of the throne of God." Heb. 12:2 (NKJV) Now if we are disciples of Christ we now have our on cross we must now endure so that we may also sit with our "father which art in heaven."
But we must have a passion to have an intimate relationship with Christ, a love that transcends all others, like the love of a newborn child that clings to a mother with only a feeling from within that tells this child, I know this feeling "will never leave nor forsake" me.
That is what makes the statement so awesome "Each test and trial comes tailor made" because no greater love, then that of a parent, who will not allow [their child] to be tempted beyond what [we] are able, but with the temptation [they] will provide the way of escape," 1 Cor. 10:18 (KJV)
In addition, we will be able to endure our trials, because God knows in order for our character "to be safe to save" and to "shine forth as gold amid the dross and rubbish of this world." We must have a story to tell of how we got over and how our "tribulation produced perseverance; and [how our] perseverance [produced], character; and character, hope…." Romans 5:3-5 (NKJV)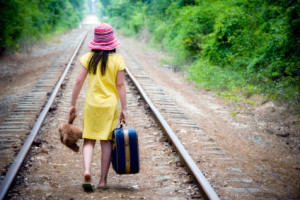 And my friends that hope [will] not disappoint, because one day "soon and very soon" "if we believe that Jesus died and rose again,….the Lord Himself will descend from heaven with a shout, with the voice of an archangel, and with the trumpet of God.
And the dead in Christ will rise first. Then we who are alive and remain shall be caught up together with them in the clouds to meet the Lord in the air. And thus we shall always be with the Lord." 1 Thess. 14-17 (NKJV)
We shall always be with the Lord my friends, that is a promise from the one who has brought His faithful "thus far by faith" Consistent with this, as these trials continue, we must continue on our journey, we cannot run for shelter in least it is in the arms of our Savior.
Remember "these trial comes tailor made" so that we can continue to study, pray and work as our God remains in the midst of our storm to guide us as we take the good news of the gospel to a world whose spiritual compass is pointing to the road that leads to perdition.
So my friends today. Stay focused, remain faithful, love one another and endure till the end and never forget to STUDY&PRAY