Sep. 2, 2013
THOSE DAYS WILL BE SHORTENED
Ezekiel 16:49-50 declares, "Now this was the sin of your sister Sodom: She and her daughters were arrogant, overfed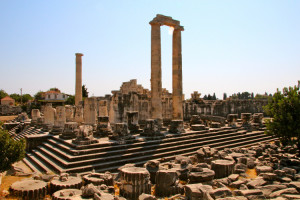 and unconcerned; they did not help the poor and needy. They were haughty and did detestable things before me…"
As Christians we attempt to explain away the biblical condemnations of one sin over another. The area where Sodom and Gomorrah was, is now uninhabited wasteland. Sodom and Gomorrah serves as a vigorous example of how God feels about sin in general.
Satan would like for us to think, one sin in Sodom, was greater than the other. Isaiah tells us in Isaiah 64:6 "We are all infected and impure with sin. When we display our righteous deeds, they are nothing but filthy rags.
Like autumn leaves, we wither and fall, and our sins sweep us away like the wind." Paul also tells us in Galatians 5:19-21 "When you follow the desires of your sinful nature, the results are very clear: sexual immorality, impurity, lustful pleasures, idolatry, sorcery,
hostility, quarreling, jealousy, outbursts of anger, selfish ambition, dissension, division,  envy, drunkenness, wild parties, and other sins like these. Let me tell you again, as I have before, that anyone living that sort of life will not inherit the Kingdom of God."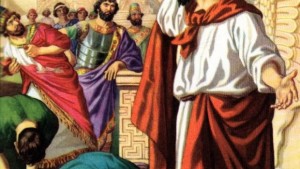 God told Jonah to "Arise, go to Nineveh the great city and cry against it, for their wickedness has come up before Me."  After Jonah got himself together, and finally did what God ask him to do in Jonah 3:4 it tells us
"Then Jonah began to go through the city one day's walk; and he cried out and said, "Yet forty days and Nineveh will be overthrown." So let me get this straight only 40 days to repent and be saved, or everyone will be destroyed.
My friends God did not categorize their offensives, or determine their destruction by social class, or race, for all have sinned and fallen short of the glory of God, " So we now go to Jonah 3:5 "The Ninevites believed God.
A fast was proclaimed, and all of them, from the greatest to the least, put on sackcloth." Key word here is ALL OF THEM the murderers, the fornicators, the thief's, the liers. The adulterers, those who coveted, those who worshiped other Gods,
the homosexual, those who used the lords name in vain, those who did not keep the Sabbath, even the gossiper, Yes my friends All repented. And it did not take long, once you let Christ into your life He then takes full control.
The Ninevites did it in 40 days the man on the cross, in an instant. For others A lifetime "Then Peter said unto them,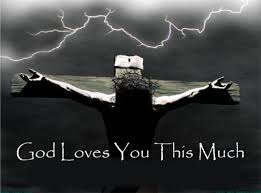 Repent, and be baptized every one of you in the name of Jesus Christ for the remission of sins, and ye shall receive the gift of the Holy Ghost." (Acts 2:38)
So today my friends if God gave you 40 days to repent and be saved where would you start, gossiping maybe, Paul tells us in Ephesians 4:29 Let no corrupting talk come out of your mouths, but only such as is good for building up, as fits the occasion, that it may give grace to those who hear."
What about wasting God's time. Paul tells us in Ephesians 5:16-17 Making the best use of the time, because the days are evil. Therefore do not be foolish, but understand what the will of the Lord is." My friends I could continue,
But the question is not about the sin itself, but how, or when, do you give it all to the Master. When do we recognize what the psalmist tells us in Psalm 51:5 Behold, I was brought forth in iniquity, and in sin my mother conceived me.
When do we as sinners placed our life up against the Saviors and see how far we have to go to have the character, mind, and body of Christ as we seek His word and Spirit each day. For in Matthew 7:21-23 it tells us
"Not everyone who says to me, 'Lord, Lord,' will enter the kingdom of heaven, but only the one who does the will of my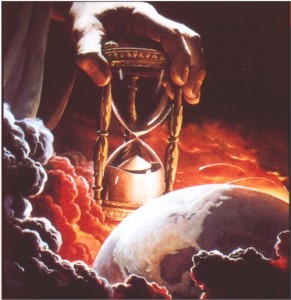 Father in heaven…." My friends I look at the world we live in today and tell myself Oh my God!!!
Everything I have been taught all of my life about what will happen right before the coming of the Lord is happening right before our eyes even as I write. Christ told us Himself in Matt. 24 "wars and rumors of wars, nation will rise against nation,
kingdom against kingdom,famines, pestilences, and earthquakes in various places. All these are the beginning of sorrows…..Then many false prophets will rise up and deceive many. And because lawlessness will abound, the love of many will grow cold.
But he who endures to the end shall be saved. And this gospel of the kingdom will be preached in all the world as a witness to all the nations, and then the end will come…… For then there will be great tribulation,
such as has not been since the beginning of the world until this time, no, nor ever shall be. And unless those days were shortened, no flesh would be saved; but for the elect's sake those days will be shortened."
KEY WORDS MY FRIENDS THOSE DAYS WILL BE SHORTENED. I PRAY FOR EACH OF YOU TODAY THAT YOU WILL STAY FAITHFUL, FOCUS, ENDURE TILL THE END, AND SEEK GOD'S SPIRIT AS YOU TELL EVERYONE ABOUT THE SAVING POWER OF CHRIST WHO DIED ON THE CROSS FOR ALL SINS.
So my friends today. Stay focused, remain faithful, love one another and endure till the end and never forget to STUDY&PRAY