April 27, 2014
MY GOD, WILL I EVER GET THROUGH THIS STORM?
Today my friends let's FOCUS on the Storms of our life that has allowed a state of depression, and despair to exist. Today, let's FOCUS on giving Christ full control, while allowing that storm whatever it may be, to become a constant measure of our faith and strength that will carry each of us to the next level in our life, where God is trying to take us.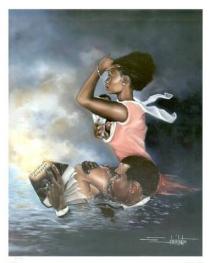 So whatever storms that exist in our life that may allow us to lose our faith in God. We must decide today, THROUGH the Saving grace of our Savior to ENDURE as we "Put on all of God's armor so that we will be able to stand firm against all strategies of the devil."
In addition we are also putting the god of this world on notice that our faith is unmovable and that the victory over the storms in our life have already been won on Calvary because our God has promised us in 1 John 4:4(NIV)………"Because the Spirit who lives in you is greater than the spirit who lives in the world."
In other words this Journey that our God has placed us on, Is greater than any storm that Satan may create in our lives to discourage us from completing that journey, because we know our GOD will get us THROUGH, as He allows His Children to understand and focus on the fact that He is the perfect storm of our life.
Ps. 16:8 (NIV) tells us "I know the LORD is always with me. I will not be shaken, for he is right beside me." In Job 1:6-8 (NKJV) it says One day the angels came to present themselves before the Lord, and Satan also came with them.
The Lord said to Satan,…."Have you considered my servant Job? "There is no one on earth like him; he is blameless and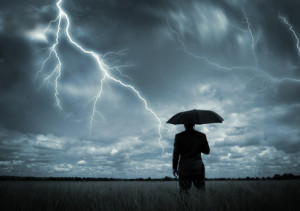 upright, a man who fears God and shuns evil." Oh my friends I hope my faith is of such that my God can also brag on me.
We all know the story of Job. But what I will say today is, if our walk is with God Daily, and you have allowed His Word and Spirit to infiltrate your mind and body. No storm is powerful enough to take you away from God.
Paul tells us in 1 Corinthians 15:58 (NKJV) "Therefore, my beloved brethren, be steadfast, immovable, always abounding in the work of the Lord, knowing that your labor is not in vain." Our God also wants His Chosen generation to know what the transforming power of His word and Spirit will have on our life, if we are willing to have faith and endure THROUGH our storm.
Remember our God is the "author and finisher of our faith," and you can be "confident of this, that he who began a good work in you will carry it on to completion until the day of Christ Jesus. Phil 1:6 (NIV) Even When Job's hope had disappeared and everything he held dear to him was lost.
He endured until the end Because he allowed the lord to carry Him THROUGH every situation and circumstances of His Life and once Job fully covered himself with the armor of God, he knew with no reservation "If God is for (you), who can be against (you)? Romans 8:31 (NIV)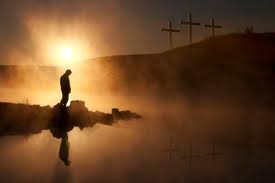 Joshua 1:9(NKJV) also tells us "Have I not commanded you? Be strong and courageous. Do not be afraid; do not be discouraged, for the Lord your God will be with you wherever you go." weather at night or day, in the storm or in sunshine.
Our weeping is temporary, the night is not going to last. God is teaching us the only place for your trust is in His loving care and protection. Everything else is temporary only His love will last. So today FOCUS, and ENDURE, the journey is worth it.
Earth is that place of eternal preparation for God's pure and holy Kingdom and life eternal. So my friends tell yourself, "When I saw the storm that lay before me, I cried Lord, what will you do? I thought He would just remove it. But, He took my hand and gently guided me THROUGH."
So my friends today. Stay focused, remain faithful, love one another and endure till the end and never forget to STUDY&PRAY