Feb. 28, 2013
TOTAL COMMITMENT TO CHRIST, THERE IS NO OTHER WAY!!!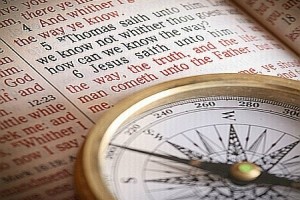 The Child of God who continues to run from a TOTAL COMMITMENT to Christ. Who always tells themselves I have time to change, are usually lead by Satan to go as far as possible away from Christ until their spiritual compass no longer points to the loving arms of the Good Shepherd.
Satan's stronghold over us begins when we give him permission to enter our lives through those "SOCIALLY ACCEPTABLE SINS" that the god of this world has told us they are really not sin, you aren't hurting anyone, you know SCANDAL comes on tonight so you make the choice to spend your evening in front of the TV and not in seeking God's PRESENCE in His word.
Remember God wants all of us even our TIME. If we are not forever protected by the armor of Christ salvation, we then allow the forces of evil to enter and even though we go to church each week, we visit the sick, feed the homeless, are on the deaconess and deacon board, we have still not made a TOTAL COMMITMENT to give it all to the Master.
And Satan then has a legal claim to us because of the choices that we make. 'That's why it is important to know who we are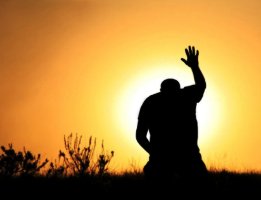 in Christ. John 1:12 (NKJV) tells us "But to all who did receive him, who believed in his name, he gave the right to become children of God." Next as a child of God what are our rights and privileges.
Psalm 8:4-6 (NKJV) says "What is man that you are mindful of him, and the son of man that you visit him? For you have made him a little lower than the angels, and you have crowned him with glory and honor. You have made him to have dominion over the works of your hands; you have put all things under his feet."
And then what power, and authority do we have as God's children against Satan. 2 Corinthians 10:4-5 (ESV) tells us For the weapons of our warfare are not of the flesh but have divine power to destroy strongholds. We destroy arguments and every lofty opinion raised against the knowledge of God, and take every thought captive to obey Christ."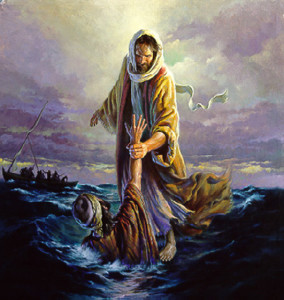 As "heirs of God and joint-heirs with Jesus Christ" it is important to pray without ceasing, for ourselves and others we love, who may be blinded by the stronghold of Satan and can't recognize the forces of evil to get free. As Christians and believers in Jesus Christ and Him crucified, we have the power through Christ His word and Spirit to take authority over the enemy.
By calling out the name of Jesus when we see ourselves drifting as Peter. "When he saw the wind, he was afraid, and beginning to sink he cried out, "Lord, save me." Jesus immediately reached out his hand and took hold of him Matt 14:30-31 (ESV) Remember Our Lord and Savior has proclaim "liberty to all who are held captive by Satan."
My friends God's Word is like a mirror to our lives. but we must realize as we look into that mirror today, how far short we have fallen from the glory and purity of God and of the high standard set for us, which is the cross.  The believer who longs for a personal revival Must decide that they want a PASSION for the PRESENCE of GOD, and a TOTAL COMMITMENT to his will.
God is looking for DEDICATED SOLDIERS as we enter the threshold of the PROMISE LAND "The greatest want of the world is the want of men, and women who will not be bought or sold; men and women who in their inmost souls are true and honest; who do not fear to call sin by its right name; whose conscience is as true to duty as the needle to the pole; who will stand for the right though the heavens fall. His law is the great standard of right, and with it every act of life must be compared in that day when God shall bring every work into judgment, with every secret thing, whether it be good or evil. Purity of heart will lead to purity of life. All excuses for sin are vain. Who can plead for the sinner when God testifies against him?" (E.G.White) SO TOTAL COMMITMENT TO CHRIST, THERE IS NO OTHER WAY!!!
So my friends today. Stay focused, remain faithful, love one another and endure till the end and never forget to STUDY&PRAY