May 26, 2016
MY FRIENDS, OUR TRIALS ARE A TESTIMONY THAT WE SERVE A RISEN SAVIOR
"But stay awake at all times, praying that you may have strength to escape all these things that are going to take place, and to stand before the Son of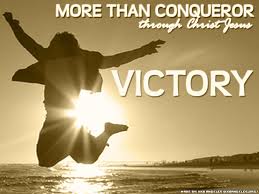 Man." Luke 21:36 (ESV) Luke is telling us to be alert, as prophecy unfolds because God is preparing heirs for His kingdom. And through our faith and endurance, He is offering us everything we will need to carry out the next matter in our life that will make us conquerors through Christ.
I can say with no reservation that like I, you have had trials, tribulations, disappointments, Heartache's and pains.  And the more self is eliminated the more our life takes on the character of Christ which gives us the confidence that "our light affliction, which is but for a moment, worketh for us a far more exceeding and eternal weight of glory."2 Cor 4:17 (KJV) And as we look at the world we live in we can say with full assurance that we are in the final season of the history of this world.
So "the trials of our faith, being much more precious than gold that perisheth, though it be tried with fire, might be found unto praise and honour and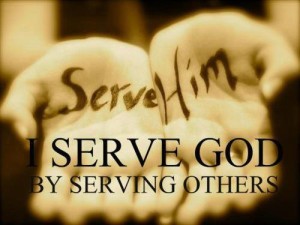 glory at the appearing of Jesus Christ"1 Peter 1:7 (NKJV) Oh what a testimony to go through our trials and still through our faith cry out to the Lord, "not my will but thy will be done. And my friends, God's will is to serve as we tell the world "there is no other name under heaven that has been given by which we must be saved, for God has provided the world no alternative for salvation, except Jesus Christ"Acts 4:12 (Paraphrased)
Once again as I stated before; There are many who have never had an opportunity to hear the special truths [for such a time as this.]…. He who reads every heart and tries every motive will leave none who desire a knowledge of the truth, to be deceived as to the issues of the controversy [between good and evil.] The decree is not to be urged upon the people blindly. Everyone is to have sufficient light" (E.G. White. The final warning: The Great Controversy)
So today, God's mandate to His elect is that we allow that light to shine from Christ through us out on the battle field as we take our shield of faith and the sword of the Spirit, God's word to fight the enemy and save souls. My friends, when we look back over our life we can say we have conquered many mountains, and because we had the faith of a mustard seed we could tell those mountains to "move from here to there,' and it has moved and nothing has seemed impossible.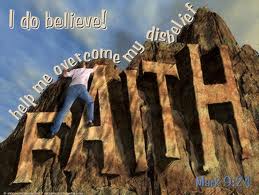 But those mountain also at times seem insurmountable, which seems only to get steeper each day. But Paul tells us to be "stedfast, unmoveable, always abounding in the work of the Lord, forasmuch as ye know that [our] labour is not in vain in the Lord." 1 Corinthians 15:58 (KJV) And because it is not in vain, tells us our God is still in control.
So thank God for where we are on this Journey He has placed us on and the direction He is leading for it will only last until the appearing of our savior in the clouds above and we hear "Well done, thou good and faithful servant: thou hast been faithful over a few things, I will make thee ruler over many things: enter thou into the joy of thy lord." Matt 25:21 (KJV)
Every excuse we may give as the reason we cannot serve Christ, was challenged and answered at Calvary.