Sep. 22, 2016
MY FRIENDS, BUT ON THE CONTRARY!!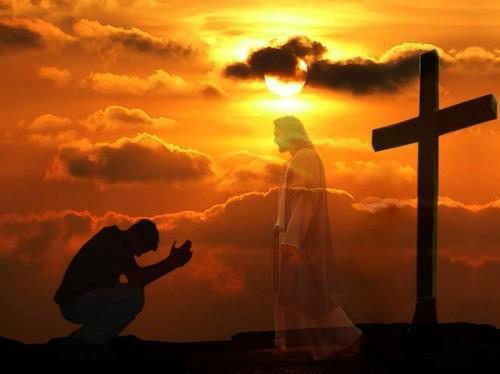 "But, beloved, do not forget this one thing, that with the Lord one day is as a thousand years, and a thousand years as one day. The Lord is not slack concerning His promise, as some count slackness, but is long-suffering toward us, not willing that any should perish but that all should come to repentance. BUT THE DAY OF THE LORD WILL COME AS A THIEF IN THE NIGHT." 2 Peter 3:8-10 (NKJV) My friends, but on the contrary.
The word "But" is not a very pleasant or kind word in the context of 2 Peter 3:10 (NKJV) if we are not seeking Christ each day and dieing to self and living our life through Christ. But on the contrary "blessed is he [or she] that watcheth,[for the thief] and keepeth his garments, lest he walk naked, and they see his shame." Rev. 16:15 (KJV) If we are God's children and "there is a mission," or a ministry that we must carry out daily for the finishing up of God's work. Remember all ten Virgins fell asleep.
But only five were prepared for the coming of the Bridegroom and only five had allowed the Spirit of God to prepare them for "such a time as this" My friends, we are to make disciples of "every nation, tribe, people and language," as we present a shared vision of the cross that we carry, and then with passion, those we minister to will be excited about carrying their own cross as we enter those pearly gates and hand our cross to Christ and hear him say personally "well done, thou good and faithful servant.
Thou hast been faithful over a few things, I will make thee ruler over many things: enter thou into the joy of thy lord." "Therefore, beloved, looking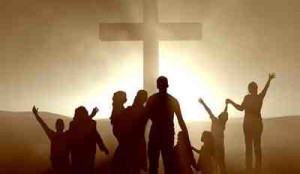 forward to these things, be diligent to be found by Him in peace, without spot and blameless; and consider that the longsuffering of our Lord is salvation" 2 Peter 3:14 (NKJV)
My friends without spot and blameless means we have "came out of great tribulation, and have washed [our] robes, and made them white in the blood of the Lamb." Rev 7:14 (NKJV) Today our eyes are to be forever "looking unto Jesus, the author and finisher of our faith, who for the joy that was set before Him endured the cross…. (Hebrews 12:2)
Acts 20:24 states "But I count my life of no value to myself, so that I may finish my course and the ministry I received from the Lord Jesus, to testify to the gospel of God's grace." This is where I need you to focus at today my friends because it has now become personal. And with no reservation we must "count our life of no value to our-self, so that we may finish our ministry and the course set before us by Christ."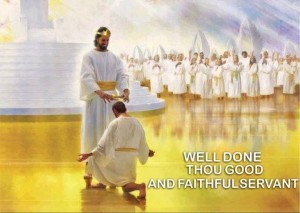 We must also allow our faith and endurance to be stretched to the limit, as our focus revolves only around the timing of this journey God has each of us own as we accept God's plan for us as we rest in his presence while allowing our character to be shaped for Eternity, because once self is dead Christ can say without any reservations:
My children, enter into my kingdom that has been prepared for you. a place no "eye have seen, nor ear heard, nor have entered into your heart the things you are about to see, prepared only for the redeemed because they loved Me enough to give it all to be saved and endure to the end. But on the contrary my friends, if we have not given it all to the Master, our destination will be "a place where there will be weeping and gnashing of teeth." Matt 13:42 (NIV)