FEB. 28, 2019
MY FRIENDS, DOES GOD INTERFERE WITH OUR PERSONAL INCLINATIONS?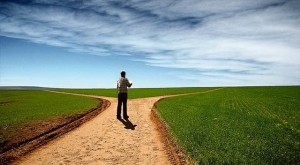 "He who deliberately stifles his convictions of duty because it interferes with his inclinations will finally lose the power to distinguish between truth and error.
The understanding becomes darkened, the conscience callous, the heart hardened, and the soul is separated from God." (E. G. White, The Great Controversy, pp 378-379)
My friends does God "interfere with our inclinations"? Or does He interfere with our personal preferences of how we live our life? Or how we should live our life?
Jeremiah 29:11(NKJV) tells us, "for I know the thoughts that I think toward you, says the Lord, thoughts of peace and not of evil, to give you a future and a hope." But, There is a [inclination] that seems right to one of [God's chosen,] but its end is the way of death." Prov. 14:12 (NKJV) which Satan with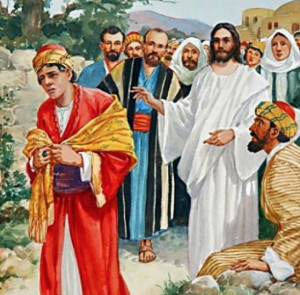 delight, encourages us to take.
My friends, Let's focus today on the "rich young ruler." With no hesitation, his response after Christ reveals to him, "if you seek eternal life, keep all the commandments."
He then tells Christ "All these things I have kept from my youth. So what do I still lack?" This is when Christ "interferes with his inclination" or His personal desires and says to him, "If you want to be perfect, go, sell what you have and give to the poor, and you will have treasure in heaven; and come, follow Me."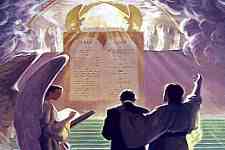 But when the young man heard that saying, he went away sorrowful, for he had great possessions. Matt. 19:16-22 (NKJV) My friends, how many more souls would be able to enter God's kingdom with their robes not completely washed in the blood of Christ.
But entered those gates by only eliminating ninety nine, point, nine, nine, nine percent, while still hanging on to a small fraction of self. But, Christ tells us. "On that day many will begin to make a case for all of the good works they have done, by saying, Lord, Lord, did we not do this, and do that in your name?
And then He will declare to them, 'I never knew you; depart from me" Matt. 7:21-23 (NKJV) My friends, we must remember salvation is personal, ninety nine, point, nine, nine, nine percent means nothing if Christ does not combine the process of transformation by making us one in Him.
Remember the rich young Ruler was not only ask to sell all He had but Christ tells us "If any man [or woman]will come after me, let him deny himself, and take up his cross, and follow me." Matt. 16:24 (KJV)
In other words Mr. Rich Young Ruler "here [on this earth] we have no continuing city, but we seek the one to come." Heb. 13:14 (NKJV) So those possessions you hold dear to you, one day "the moths and rust will destroy, and thieves [may] break in and steal," Matt. 6:19 (NKJV) but there is a place that is being prepared for you.
A place Eye has not seen, nor ear heard, Nor have entered into the heart of man The things which God has prepared for those who love Him," 1 Cor.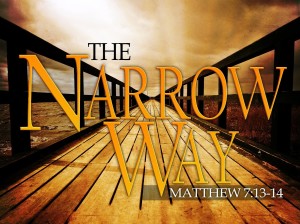 2:9 (NKJV) if you will only believe.
In addition, give it all to the Master and become one of "His peculiar people" who have decided even though "narrow is the gate and difficult is the way which leads to life eternal.
We have decided to be one of the few who have found that gate" because of that personal relationship we have with Christ and "we are no longer strangers and aliens, but [we] are fellow citizens with the saints and members of the household of God." Eph. 2:19 (ESV)
Every excuse we may give as the reason we cannot serve Christ, was challenged and answered at Calvary.