Aug. 23, 2016
MY FRIENDS, HAVE FAITH AND ENDURE, GOD'S PLAN FOR US IS UNFOLDING DAILY!!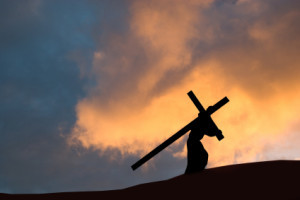 "For I have come down from heaven, not to do My own will, but to do the will of Him who sent Me. This is the will of Him who sent Me, that of all that He has given Me I lose nothing, but that I [give new life and] raise it up at the last day. For this is My Father's will and purpose, that everyone who sees the Son and believes in Him [as Savior] will have eternal life." John 6:38-40 (AMP)
So Christ is telling us His plan on earth was not for selfish reasons, but to do the will of His Father who sent Him. John 6:38-40 (AMP) And as our example our mandate is to follow in the footsteps of the Master with no preconceived plans of our own about what direction on this journey Christ is leading us. But what we do know "if any man or woman wants to be his disciple [they] must deny self and take up their cross and follow Him." Matt. 16:24 (NIV)
But most of the time we decide God is not needed in our planning and we begin to walk through the darkest valley of our life where there is an ever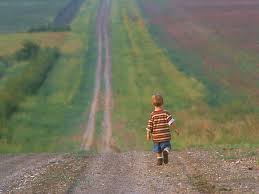 ending narrative of struggles,and trials where now our life has only become a state of disappointments and uncertainty that lingers in our mind because God is not the single most important Person in our life. But my friends, that is the time we must remember that our Redeemer has not aborted the plans He has for us.
Plans that give us hope and a future in this life and the life to come and "despite awareness of our own sinfulness and humanity, [if we will begin to] look at the cross, [we will be] in awe of the fact that [God sees us] just as perfectly righteous as Jesus [once we give Christ our all,] because "though He knew no sin, He permitted Himself to be made sin on [our] behalf and to suffer the death that we deserve." 2 Cor. 5:21 (KJV) Heb. 2:9 (KJV) (Bill Liversidge)
My friends, so much has gone into planning our Salvation, so why would we feel we have a better plan in finishing our journey to the promise land then what has been planned for us. The Prodigal son in Luke 15:11 (KJV) was not satisfied with being under his father's roof, he felt he had a better plan for happiness, not realizing "There is a way that seems right to a man, But its end is the way of death." Prob 14:12 (NKJV)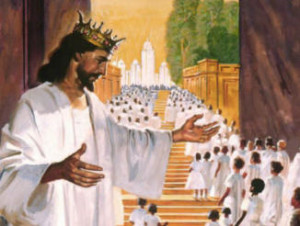 And like the Prodigal son we must also come to our senses and realize our Father has a better plan one that will endure throughout the ceaseless ages of eternity and "nothing can be added to it and nothing taken from it." Ecc. 3:14 (KJV) My friends, through our faith and endurance if we believe, then there is a path to citizenship to God's kingdom and life eternal.
And each day that we allow self to die just a little more, the light of the glory of God will guide us until the direction and requirements to that path becomes clear and we will "be a-part of that great multitude which no one could number, of all nations, tribes, peoples, and tongues," as we here the Master say "Well done, good and faithful servant; you were faithful over a few things, I will make you ruler over many things. Enter into the joy of your lord."