Feb. 26, 2016
MY FRIENDS, GOD KNOWS OUR STORY, SO OUR WORSHIP MUST BE FOR REAL!!!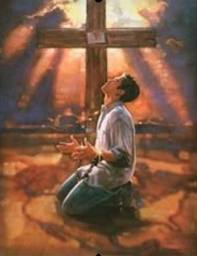 Today my friends let's make it personal as we allow God's Spirit to direct our thought's as we focus on our life and where we have come from because each of us are at different places on this journey God has placed us on, and we are all at different seasons of our life.
But by the grace of God as we begin to close out this final chapter of life's history and as children of God, heirs to His kingdom and joint heirs with His Son who gave His life so that "we may have the right to the tree of life, and may enter through the gates into the city." Rev. 22:14 (NKJV)
We now stand at the threshold of God's promise land. And today we must recognize the distance we have come but we must also recognize the journey is not over "so we dare not rest even for a moment," as we continue to encourage ourselves in the Lord because His "love endures forever.
And his faithfulness continues through all generations." So we must cry out daily God knows my story, so my worship, is for real!!! My praise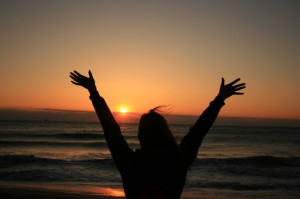 is genuine, for we know how far God's hands has reached to pull us from Satan's influence.
Yes my friends, our tears are real, our pain and hurt is real, our many scares that are still healing are real, so that tells a child of God, our worship must also be for real, and praising God is what we do best, because He has never left or forsaken us.
He has done what seemed like the impossible, and performed miracles, and cast out demons, and fought our battles, and healed our broken heart, and cured our diseases and carried us through situations and circumstances and places where death looked us right in the face.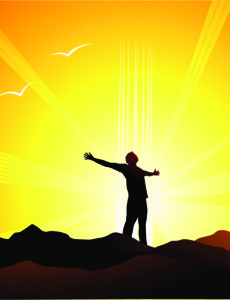 But God took it personal and in spite of, said to death, this is my child, "in whom I am well pleased." And that my friends is why we are alive today. Our health and strength is not what it used to be, but soon, "In a moment, in the twinkling of an eye, at the last trump.
The trumpet shall sound, and the dead shall be raised incorruptible, and we shall [all] be changed." 1 Cor. 15:52 (KJV) "Then Moses stretched out his hand over the sea; and the Lord caused the sea to go back by a strong east wind all that night, and made the sea into dry land, and the waters were divided.
So the children of Israel went into the midst of the sea on the dry ground, and the waters were a wall to them on their right hand and on their left." And the Egyptians pursued them…..
Then the Lord said to Moses, "Stretch out your hand over the sea that the waters may come back upon the Egyptians. Ex. 14:13-30 (KJV) My friends,
oh what a miracle!! But only two over the age of twenty were allowed to enter the promise land.
My friends, our entire life has been a steady parting of the red sea miracle, but sometimes like the Israelites we forget where God has brought us from, and where He plans on taking us, but as we look back and wonder how we got over, we must never forget that our steps are ordered by God.
"For the Master of the sea, heard our despairing cry, and we must continue to sing unto Jehovah, for he hath triumphed gloriously in our lives and we must continue to praise him; because He knows our story, and that is why our worship, must be for real!!!