Feb. 23, 2014
ARE YOU LISTENING FOR THAT STILL SMALL VOICE?
"Be still, and know that I am God. I will be exalted among the nations, I will be exalted in the earth!" "Psalm 46:10 (ESV)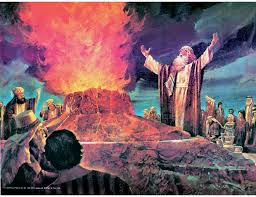 The prophet Elijah, the one who sits now in the heavenly realms in God's kingdom. The one who along with Moses was sent by the father to comfort Christ on the Mount of transfiguration. Also on Mount Carmel, he inspired repentance from God's chosen who had turned their attention and commitment to other gods.
As he spoke the words "How long halt ye between two opinions? If the Lord be God, follow him: but if Baal, then follow him. And the people answered him not a word. 1 King 18:21 (KJV) But upon seeing the power of God through Elijah who brought down fire.
1 kings 18:39 (KJV) tells us, they fell on their faces: and they said, The Lord, he is the God; the Lord, he is the God." Then Elijah called on the people to slay the 450 prophets of Ba'al and 400 prophets of Asherah. Then calling on God again, it  rains after a three year drought.
Oh what FAITH, as God's chosen, we should all have as we move closer to Christ second coming. BUT, here comes that word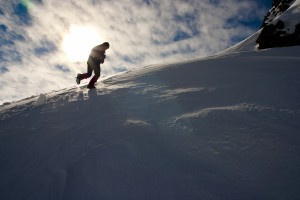 again. Why my friends do we allow the BUT of discouragement, the BUT of depression, and the BUT of temptations to take us in another direction, other than where God is trying to lead us on this journey He has us on.
BUT, upon hearing of Elijah's Victories Jezebel "sent a messenger unto Elijah, saying, So let the gods do to me, and more also, if I make not thy life as the life of one of them by tomorrow about this time." 1 Kings 19:2 (KJV)
Elijah at that moment literally ran for his life. "The moment of Elijah's greatest victory became the very context for his greatest temptation, as he was devastated, discouraged and depressed to the point of hopeless despair by Jezebel's vengeful threat to kill him."
Completely alone, Elijah takes refuge in a cave, but my friends there is no hiding place from God He sees everything. But a word came from the Lord "What are you doing here, Elijah?" Elijah complains, forgetting all that God had done for him up to this point, sounds like you and I doesn't it my friends.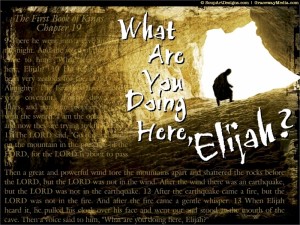 God tells him to, "Go stand upon the mount" "And, behold, the Lord passed by, and a great and strong wind rent the mountains, and brake in pieces; but the Lord was not in the wind: then the wind an earthquake; but the Lord was not in the earthquake: then fire; but the Lord was not in the fire: AND THEN A STILL SMALL VOICE." 1 Kings 19:11-12
This is where I need you to focus on today my friends, that STILL SMALL VOICE of God. You would think that the creator of our universe, it would be impossible for Him to speak lightly, but my friends for our benefit He uses A STILL SMALL VOICE.  for there must be a PASSION from within to hear HIS VOICE and we also must "Be still, and know that he is God."  In every situation and circumstances in our life.
The secret of true obedience is having a close and personal relationship with God as we seek HIS STILL SMALL VOICE with a PASSION to be in His PRESENCE. Every day we must have total access through God's SPIRIT in the abiding PRESENCE FELLOWSHIP, and LOVE of Jesus Christ.
And that only comes through the continuously purifying power of God's Word and The blood of Jesus Christ that cleanseth us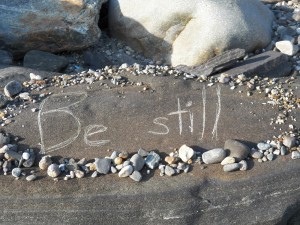 from all sin."  as we allow God's spirit to take full and complete CONTROL and once we have allowed this to happen we will then here that STILL SMALL VOICE.
We then put on His whole armor, that each of His FAITHFUL "may be able to withstand in the evil day, and having done all, to stand firm." And once our Focus is only on God we must be prepared to act on what ever He ask of us." My friends God is finishing up His work on earth and he needs you to prepare your HEART, MIND and BODY for whatever he may ask. BUT only if your PASSION is in hearing God's STILL SMALL VOICE as he leads us to HIS KINGDOM and LIFE ETERNAL.
So my friends today. Stay focused, remain faithful, love one another and endure till the end and never forget to STUDY&PRAY