Feb. 22, 2014
"WHILE WE WALK THE PILGRAM PATHWAY"
"When we all get to Heaven what a day of rejoicing that will be When we all see Jesus We'll sing and shout the victory. WHILE WE WALK THE PILGRAM PATHWAY Clouds will over spread the sky… Onward to the prize before us, Soon His beauty we'll behold, Soon the Pearly Gates will open and we shall tread the streets of gold."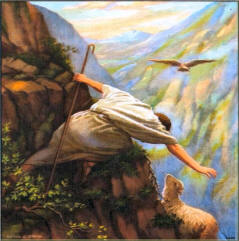 Sometimes my friends "when I get weary and my burdens get me down, and I just can't see my way. He gives me PEACE wonderful Peace down from the father." Yes my friends He is THE JOY OF MY LIFE. He also allows me to look back when life was simple.
He allows me to remember the innocent days being a youth when most of us had our parents to help the Good Shepherd guard His sheep along the way. And then one day we become grown and wandered away from the flock.
But the Mercies, Grace, and the love of God. How far did His hand reach to bring us back into His fold. So that is why my PASSION to SERVE will continues until "WE ALL GET TO HEAVEN, AND OH WHAT A DAY OF REJOICING THAT WILL BE."
This journey God has placed His Children own will finally be over, and soon WE WILL WALK THE PILGRAM PATHWAY. Webster tells us a PILGRAM is a; TRAVELER OR WANDERER, ESPECIALLY IN A FOREIGN PLACE, one who has journeyed, some distance, and for most of us it has been a VERY LONG JOURNEY.
Oh the trials and tribulation that we have encountered along the way. But God's Spirit continues to Guide us that is why as His children we "fear no evil: for God will always be with us;" "And my friends soon, His beauty we'll behold, soon the Pearly Gates will open and soon we shall tread the streets of gold." And we can finally sit down and REST.
And then we will realize never again will we have to rush, for we HAVE AN ETERNITY TO GET THERE. My friends we will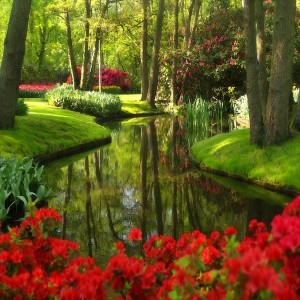 also no longer be a PILGRAM in a foreign land for we will FINALLY BE HOME where we BELONG.
"And the years of eternity, as they roll, will bring richer and still more glorious revelations of God and of Christ. As knowledge is progressive, so will love, reverence, and happiness increase. The more men learn of God, the greater will be their admiration of His character.
As Jesus opens before them the riches of redemption and the amazing achievements in the great controversy with Satan, the hearts of the ransomed thrill with more fervent devotion, and with more rapturous joy they sweep the harps of gold; and ten thousand times ten thousand and thousands of thousands of voices unite to swell the mighty chorus of praise.
"And every creature which is in heaven and on the earth and under the earth and such as are in the sea, and all that are in them, I heard saying: Blessing and honor and glory and power be to Him who sits on the throne, and to the Lamb, forever and ever!" Revelation 5:13 (E.G. White) My friends I can't stop talking about the PASSION we will have to have to make heaven our home a reality.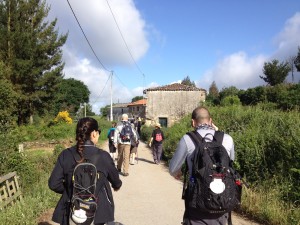 Peter tells us "But ye are a chosen generation, a royal priesthood, an holy nation, a peculiar people; that ye should show forth the praises of him who hath called you out of darkness into his marvelous light; Which in time past were not a people, but are now the people of God: which had not obtained mercy, but now have obtained mercy. Dearly beloved, I beseech you as STRANGER AND PILGRIMS….." 1 Peter 2:9-11 (KJV)
IN A FOREIGN PLACE FRIENDS we now wait. But as Christians we must still make our stay here relevant even though we "desire a better country" We still have a lot of work to do for the Master. That is why the Cross must for every be before us as we continue to carry it while spreading the good news of the gospel, and SERVE.
That my FRIENDS is our only duty IN THIS FOREIGN LAND THAT WE ARE PIRGRIMS IN, AND THAT IS TO SERVE as Christ served "….But whoever would be great among you must be your servant." Matt. 20:26 (ESV)
So my friends today. Stay focused, remain faithful, love one another and endure till the end and never forget to STUDY&PRAY