Aug. 27, 2014
MY FRIENDS, LET'S FOCUS ON "IT WANT BE LONG WHEN WE WILL BE LEAVING HERE"
"Therefore since we are God's offspring, we should not think that the divine being is like gold or silver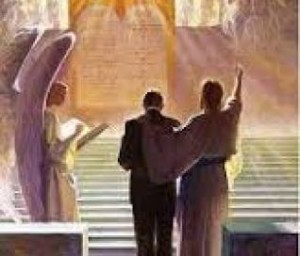 or stone—an image made by human design and skill. In the past God overlooked such ignorance, but now he commands all people everywhere to repent. For he has set a day when he will judge the world with justice by the man he has appointed. He has given proof of this to everyone by raising him from the dead." Acts 17:29-31(NIV)
Two opposing viewpoints, GOOD AND EVIL, "as a child, we could not distinguish the difference because "as a child, we understood as a child, we thought as a child," but once we recognize the difference, we put away childish things.
In addition, we realize, one viewpoint was a path to righteousness by faith and salvation, and the other viewpoint, a path to death and perdition. And at that point, we became candidates for Christ to say; Oh the grace and mercy you received for so long.
Remember I created you, I knew everything about you, I was your Savior, mediator, and advocate on your behalf, I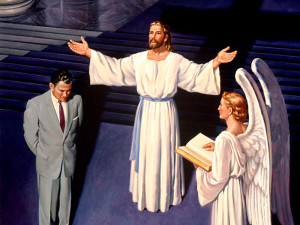 was also "able to forgive and save completely, all who came to my father through [me]," because I gave my life to intercede for all who Satan had taken captive.
But today I am your Judge. And then my friends, the saddest three words we will ever here is when our Savior, the one who gave it all for our salvation says; DEPART FROM ME.
But to everyone who allowed God's Spirit to transform them into the character of Christ as you served Him daily while carrying your cross, you will hear the sweet melody of, you endured and conquered "Well done, good and faithful servant! You have been faithful with a few things; I will put you in charge of many things. Come and share your master's happiness!" Matt 25:23 (NIV)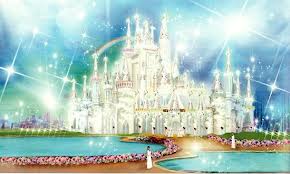 My friends if you seek God's presence and His kingdom those two scenarios must be branded within every fiber of our being, but then our concentration and focus must be on "if we perfect a Christian character we shall be numbered as the family of God in the mansions that He has gone to prepare for us."
Then as we enter those pearly gates we "will try to remember our greatest trials, but they [will] look so small compared with the lavish celebration that surrounded us that we [will not be able to] speak them out loud, and instead we [will] all cry out, "Alleluia, heaven is cheap enough!"  Then we [will] touched our fabulous harps [as we make] heaven's arches ring." [throughout the ceaseless ages of eternity] (E. G. White Early Writings, page 16-19)
My friends, daily, let's seek the promises of God through his word and Spirit. And every waken moment let's focus on the promise that "the dead in Christ will rise first. Then we who are alive and remain will be caught up together with them in the clouds to meet the Lord in the air, and so we shall always be with the Lord.…" 1 Thess. 4:16 (KJV)
And let's focus on "no eye has seen, nor ear heard, nor the heart of man imagined what God has prepared for those who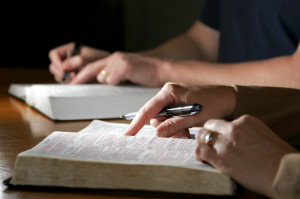 love him" 1 Cor. 2:9 (ESV)
And let's focus on "He will wipe away every tear from their eyes, and death shall be no more, neither shall there be mourning, nor crying, nor pain anymore, for the former things have passed away." Rev 21:4 (ESV)
And let's focus on "In My Father's house are many mansions; if it were not so, I would have told you. I go to prepare a place for you. And if I go and prepare a place for you, I will come again and receive you to Myself; that where I am, there you may be also. And where I go you know, and the way you know." John 14:2-4 (NKJV)
And finally MY FRIENDS, LET'S FOCUS ON "IT WANT BE LONG WHEN WE WILL BE LEAVING HEAR, COUNT THE YEARS AS MONTHS, COUNT THE MONTHS AS WEEKS, COUNT THE WEEKS AS DAYS, ANY DAY NOW WE'LL BE GOING HOME"
So my friends today. Stay focused, remain faithful, love one another and endure till the end and never forget to STUDY&PRAY