Oct. 26, 2013
WHAT A HONOR TO HAVE BEEN CHOSEN, SO WE MUST NOW STAND FIRM, STAY FOCUSED, AND ENDURE!!!
As it is written: For your sake we face death all day long; we are considered as sheep to be slaughtered." No, in all these things we are more than conquerors through him who loved us. For I am convinced that neither death nor life, neither angels nor demons, neither the present nor the future, nor any powers, neither height nor depth, nor anything else in all creation, will be able to separate us from the love of God that is in Christ Jesus our Lord.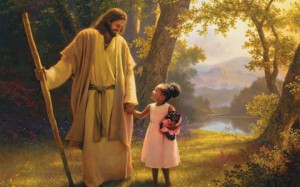 Today I can say the best is yet to come in spite of what we encounter from day to day in this relentless battle Satan, and His forces are waging in his vicious and maddening pursuit for each and everyone's soul that allows Him A passage into there mind and body.
But as A child of the King I WILL NOW settle for nothing less than God's best for my life and my family, friends and the Church that I whole so dear to my heart that I am A part of. It's time we all say I am ready today to put off the old man or woman.
My friends we are no longer lost sheep, for we are GOD'S CHOSEN, set apart to finish His work for "The harvest is plentiful, but the workers are few." So please my friends pledge with me today that we all will be the man or women God created us to be.
Just think how great it is living in the 21st century and being A part of the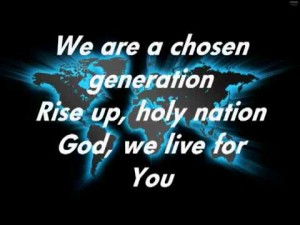 chosen generation of His faithful to finish up His work. It is now more clearer than ever before why Satan is so determine that we fall in some area of our life.
Weather it is appetite, marriage, work, gossip, dishonesty, adultery, covertness, other gods, entertainment, and the list goes on. I now know He will never stop or take one prisoner so I now challenge Satan and his forces, as I lay prostrate before my God today, as I humble myself,
and say with no reservations the good work you started in me you can now "carry it on to completion until the day of Christ Jesus." Today I honor your commission you have set for me. I will not let Satan victimized me anymore.
I now know more then ever that I AM YOUR CHILD. So MY FRIENDS I now give it all to the Master. Not tomorrow, but at  this very moment I will put on the whole amour of God. I will not let Satan intimidate, or discourage me any longer because I am A child of the King.
And my faith tells me I have been chosen for such A time as this. I am now ready for the battle. Oh WHAT A HONOR TO HAVE BEEN CHOSEN, SO WE MUST NOW STAND FIRM, STAY FOCUSED AND ENDURE!! For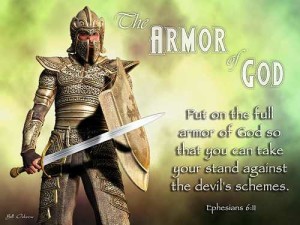 "God from the beginning choose us for salvation through sanctification by the Spirit and belief in the truth, to which He called you by the gospel, for the obtaining of the glory of our Lord Jesus Christ. Therefore, brothers and sisters, stand fast and hold the traditions which you were taught, whether by word or our epistle. 2 Thess. 2:13-15
God is now speaking to my heart and I want you, like I to be more determined than ever. For the strategy and tactics of Satan are to destroy by whatever means necessary. But as A Child of God I will only use the POWER OF THE CROSS.
AND MY FRIENDS THE ENDING OF  THIS STORY, HAS ALREADY BEEN WRITTEN ON CALVARY.  SATAN LOSES, AND CHRIST AND ALL OF HIS FAITHFUL WHO HAVE ENDURED THROUGH IT ALL, WILL WIN. So my friends
"Come and hear, all you who fear God, And I will declare what He has done for my soul. I cried to Him with my mouth, And He was extolled with my tongue. If I regard iniquity in my heart,The Lord will not hear.
But certainly God has heard me; He has attended to the voice of my prayer. Blessed be God, Who has not turned away my prayer, Nor His mercy from me!" Ps 66:16-20 So now my friends I have no doubt who I am and who God wants me to be.
So I praise His name in great exaltation, as we go to battle in this great controversy between good and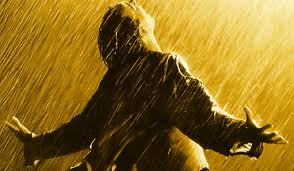 evil So "Lord please Fill me up completely With your anointing oil Not only my head But every part of me. Let my life send forth a glow Let the oil around me flow, So please Anoint me Lord This day I pray. For I now realize that broken hearts and lives Can be mended anew Just with one touch Dear Lord from you. So Let the oil of your Spirit Bring healing divine Through me. So Let it overflow"  So LET IT OVERFLOW IN ME PLEASE LORD PLEASE LET  IT OVERFLOW IN ME!!! (Vicki Yohe)
So my friends today. Stay focused, remain faithful, love one another and endure till the end and never forget to STUDY&PRAY