August 26, 2013
TO WALK WITH CHRIST, WHAT MUST I DO?
It is i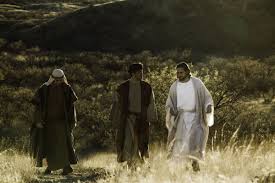 mpossible for man to understand by using his limited intellect the things or mind of God. Man cannot imitate Christ by some scientific method, as if it was as simple as putting a man on the moon, or inventing a microchip the size of a pins head that holds billions and billions of scientific data. So what is the key to Christ likeness or having His Character. Acts 4:13 says "When they saw the courage of Peter and John and realized that they were unschooled, ordinary men, they were astonished and they took note that these men had been with Jesus.?"
So does that mean to walk with Christ you must be with Christ. and to be with Christ what does that mean. He no longer walks among us. So does man really have the intellect to explain God So we can get some feel of who God is in order to be like Him. One scientists who wrote "The God Theory" Bernard Haisch " Says he believes in a metaphysical deity who can only experience material reality through living beings. He believes that the purposeful ideas of God somehow manifested into the laws of nature underlying the universe.
He sees a God who initiated the Big Bang 14 billion years ago, and whose ideas support the astrophysical inflation theory of multiverses. He combines science and religion into a rational kind of uplifting spirituality that is geared at providing a more tolerant and enriching metaphysical path." I can say without a doubt I just wrote something that I cannot tell you for the life of me what i just wrote, I only wrote that to show you the possibility of an intelligent mind and a foolish mind being the same person, each joining forces to make one foolish statement. But moving on to something that makes sense.
John says in 1 John 2:5 "But if anyone obeys his word, love for God is truly made complete in them." This is how we know we are in him: The Apostle Paul writes, in Ephesians 2:10 For we are God's handiwork, created in Christ Jesus to do good works, which God prepared in advance for us to do." John 1:1 says In the beginning was the Word, and the Word was with God, and the Word was God. Also in John 1:14 it says "And the Word became flesh and dwelt among us, and we have seen his glory.
Glory as of the only Son from the Father, full of grace and truth." So can I know God by just knowing The scriptures. Something doesn't seem right with that picture either. Well I can tell you my friends today and I can only tell you because of my faith and what that means to me and hope your faith tells you the same. and that is their is only one way to really know God. First we must ask God's Spirit to give us understanding of the Word of God as we study diligently each day.
And that is the beginning of a firm foundation in knowing Christ, one that will be laid deep into your heart. Luke says in Luke 6:47-49 Whoever comes to Me, and hears My sayings and does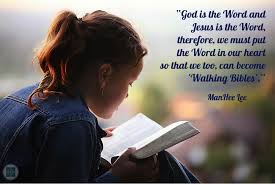 them, I will show you whom he is like: He is like a man building a house, who dug deep and laid the foundation on the rock. And when the flood arose, the stream beat vehemently against that house, and could not shake it, for it was founded on the rock. But he who heard and did nothing is like a man who built a house on the earth without a foundation, against which the stream beat vehemently; and immediately it fell. And the ruin of that house was great.
Paul says In 1 Corinthians 3:11 For no other foundation can anyone lay than that which is laid, which is Jesus Christ. In 2 Timothy 2:19 it also says "But God's truth stands firm like a foundation stone… " So those text tell me. You can know God, if you Build a good, solid and secure foundation deep in your heart, based on God's truth in His word and at the same time completely surrender your will to the master, while allowing your character to totally be consumed and transformed by the character of God his Spirit and His word.
Luke 6:40 says it best "The student is not above the teacher, but everyone who is fully trained will be like their teacher". Also in 2 Corinthians 3:18 it states "And we all, who with unveiled faces contemplate the Lord's glory, are being transformed into his image with ever increasing glory, which comes from the Lord, who is the Spirit." It is then and only then that we as Christians become like Jesus. It is then that the work of God's Spirit begins to transform our Mind and Body, and not by the rationalizing and foolishness of some scientific intellect who tries to prove otherwise.
Understanding and knowing God and His word is the process by which God's character is cultivated in us. But it must be a daily process, and in so doing, we become aware of our own existence, sensations, thoughts, and surroundings, through Christ, and as a result, each day we begin to walk into Gods divine wisdom, A wisdom that allows us to focus and walk along the same path that Christ did when He was own this earth. A path of a humble and loving servant to all. Someone once approached Blaise Pascal, the famous French philosopher and said,
"If I had your brains, I would be a better person." Pascal replied, "Be a better person and you will have my brains." Paul says In Philippians 2:5 "In your relationships with one another, have the same mindset as Christ Jesus. Paul also says, as He talks about Imitating Christ's Humility in Philippians 2:1-2 Therefore if you have any encouragement from being united with Christ, if any comfort from his love, if any common sharing in the Spirit, if any tenderness and compassion, then make my joy complete by being like-minded, having the same love, being one in spirit and of one mind."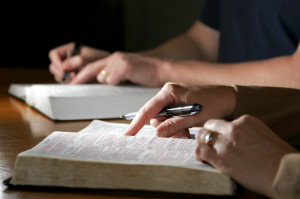 Of all the wonderful attributes of our Lord, as I try and understand Him and the things He wants us to know about Him. The most outstanding was his humbleness. Paul states in Philippians 2:5-8 "Have this mind among yourselves, which is yours in Christ Jesus, who, though he was in the form of God, did not count equality with God a thing to be grasped, but made himself nothing, taking the form of a servant, being born in the likeness of men. And being found in human form, he humbled himself by becoming obedient to the point of death, even death on a cross."
Isaiah says also in Isaiah 66:2 "Has not my hand made all these things, and so they came into being?" declares the Lord. "These are the ones I look on with favor: those who are humble and contrite in spirit, and who tremble at my word." We should strive daily to be like Jesus in all we do or say even when no one else sees us, but God. Even after preaching all day to the masses, Jesus would leave to pray. His life was sustained by His time with His Father.
So should ours be the same, as we walk daily in the path and righteousness of our Lord and Savior. (Romans 8:29) says it best "For those God foreknew he also predestined to be conformed to the image of his Son, that he might be the firstborn among many brothers and sisters." Oh what a honor, so to show my thanks and love to God for all He has done for me I will serve Him till the day He comes to take me away to live in His pure and holy kingdom. And each day until then. May each individual we come in contact with, recognize us as someone who have been with Jesus.
So my friends today. Stay focused, remain faithful, love one another and endure till the end and never forget to STUDY&PRAY