August 24, 2013
MY FRIENDS, WHAT ARE YOUR MARCHING ORDERS!!!!
Mark 16:15-16 And he said unto them, Go ye into all the world, and preach the gospel to every creature.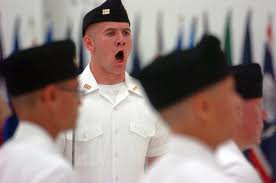 As a story is told about the duke of Wellington who was once present where a party of Christian men were discussing the possibility of success in missionary effort among the heathen. They appealed to the duke to say whether in his judgment such efforts were likely to prove success commensurate to the cost, the old soldier replied:
"Gentlemen, what are your marching orders? Success is not the question for you to discuss. If I read your orders aright, they run thus, 'go ye into all the world, and preach the gospel to every creature.' Gentlemen, obey your marching orders.' So the secret to every Christian's success in his or her mandate from God,
will be found in the harmonious and daily working of all Christians along with the Holy Spirit in the finishing up of Gods work regardless of what this world deems as success. Therefore, in the sense of a vital faith and genuine obedience and indomitable courage embracing the total stewardship of life, may it be said of us at Christ soon return, They did go tirelessly into all the world to preach my gospel.
While much of the fruit of our labor will not be apparent in this life, God's workers have His sure promise of ultimate success. As the world's redeemer, Christ was constantly confronted with apparent failure. He seemed to do little of the work which He longed to do in uplifting and saving souls. Satanic agencies were constantly working to obstruct His way. But He would not be discouraged.
For He would forever stay focused on His mission, which was Calvary and our Salvation. in 1 Timothy 2:1-5 it says First of all, then, I urge that supplications, prayers, intercessions, and thanksgivings be made for all people, for kings and all who are in high positions, that we may lead a peaceful and quiet life, Godly and dignified in every way.
This is good, and it is pleasing in the sight of God our Savior, who desires all people to be saved and to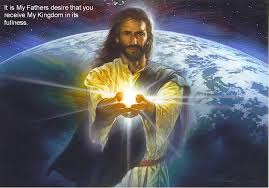 come to the knowledge of the truth. For there is one God, and there is one mediator between God and men, the man Christ Jesus,"
So therefore our responsibility  and duty as Christians as we enter into the last phase of this life's history before Christ soon return, is to make saving souls our No. one priority.
As Christians we must have a passion engrossed with love, and A Heartfelt and concentrated zeal for saving souls as we follow Christ mandate To take the "Gospel of the kingdom throughout the whole world as a testimony to all nations, and then the end will come."
and in so doing you have put before the heavenly courts an insurmountable source of power which comes directly from God's Holy Spirit.  A power that is engrossed with love, as God loved. When we as Christians follow the course set before us by God, our focused must never waiver it must be all about Christ and His will for us in spreading the good news of His soon coming to the World.
For with each passing day There are family members, friends, neighbors, co-workers and A world that is loosing site of Gods saving grace and mercy. As Mrs. White speaks of  "A train of cars that were  shown her, going with the speed of lightning. The angel bade her to look carefully. As she fixed her eyes upon the train.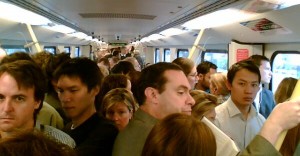 It seemed that the whole world was on board. Then he showed her the conductor, a fair, stately person, whom all the passengers looked up to and reverenced. I was perplexed and asked my attending angel who it was. He said, It is Satan. He is the conductor, in the form of an angel of light. He has taken the world captive.
They are given over to strong delusions, to believe a lie that they may be damned. His agent, the highest in order next to him, is the engineer, and others of his agents are employed in different offices as he may need them, and they are all going with lightning speed to perdition.
Then she asked the angel if there were none left. He bade me to look in the opposite direction, and I saw a little company traveling a narrow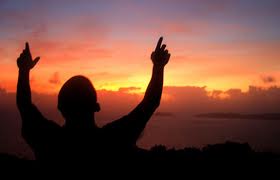 pathway. All seemed to be firmly united by the truth. This little company looked careworn, as if they had passed through severe trials and conflicts.
And it appeared as if the sun had just arisen from behind a cloud and shone upon their countenances, causing them to look triumphant as if their victories were nearly won." My Friends time is running out we only have a short time to do Gods will, and to rescue souls off of the train to perdition.  So, let us all say as Paul says,
"I am not ashamed of the gospel of Christ." It is up to us to "proclaimed it throughout the world as a testimony to all nations" as we near the finish line. So today Let's give it all to the Master and finish up His work so when Christ comes as peter says in 1 Peter 5:4 "And when the Chief Shepherd appears, you will receive the crown of glory that will never fade away" friends I look forward to that day, and I hope you do also.
So my friends today. Stay focused, remain faithful, love one another and endure till the end and never forget to STUDY&PRAY