March 25, 2014
"In Hope of Eternal Life, Which God, Who Never Lies, Promise "
"But we are citizens of heaven, where the Lord Jesus Christ lives. And we are eagerly waiting for him to return as our Savior. He will take our weak mortal bodies and change them into glorious bodies like his own, using the same power with which he will bring everything under his control." Phil 3:20-21 (NIV)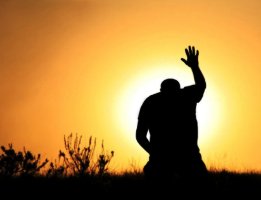 "In Hope of Eternal Life, Which God Who Never Lies, Promise Before the Ages Begin." Titus 1:2 (NIV) My friends our God Promises, and He never Lies. Oh what hope for our future? As God's chosen our goal today is to Have faith in the promises of God and then Move Out in Faith in the "only name by which we can be saved"
And with Passion and a vision of hope, motivate and inspire others to also give it all to the Master. These are volatile times we live in "lawlessness abounds, and the love of many grows cold" So as God's chosen there must be a passion to serve, to make a difference as we bring Christ into the lives of our family, friends love ones, co-workers, neighbors, and the world.
Remember this is the Journey Christ has placed us on, as leaders this must become our message, a message of God's promises to everyone we come in contact with, but there must first be a Passion from within us that we have something special to give to the world. A unique message, with a unique visions which is all based on the promises of God.
Which brings all who believe in alignment with God and His Spirit and promises of Eternal life. We are diplomats for Christ who must lead by example. The world waits on us to fall by default because that is the world we live in, where the god of this world tries and tell us that the precepts in God's Word are not a benchmark for getting what you desire, he is.
If you follow the forces of evil "Socially Acceptable Sins." are accepted, and you can still have everything your hearts desire. But as Christ ambassadors we have a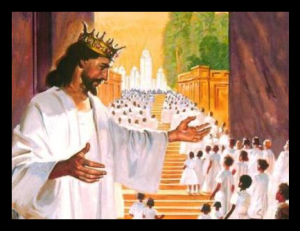 different message "For the wages of sin is death, but the gift of God is eternal life in Christ Jesus our Lord. And that includes "Socially Acceptable Sins."
Remember friends we are building a community for God's kingdom. This community will become part of one body with one message and many promises that leads to salvation in God's Word. But where I need you to focus today as God's chosen is that we will be working hand in hand with God as we spread the good news of God's promises.
Paul tells us in 1 Cor. 3:6-10 (NIV) "I planted the seed, Apollos watered it, but God has been making it grow. So neither the one who plants nor the one who waters is anything, but only God, who makes things grow. The one who plants and the one who waters have one purpose, and they will each be rewarded according to their own labor. For we are co-workers in God's service; you are God's field, God's building."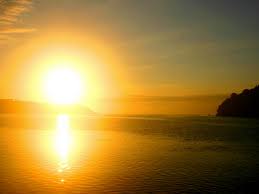 Just another great promise out of God's Word. Now with a Passion like we have never felt before. We must present a vision of a Future in God's Pure and Holy Kingdom. A vision that "no eye has seen, no ear has heard, and  no human mind has conceived" the things God has prepared for those who love him." 1 Cor. 2:9 (NIV)
My friends "we are his workmanship, created in Christ Jesus for good works, which God prepared beforehand, that we should walk in them." Eph. 2:10 (NIV) We are called by Christ to tell the world of all of His promises. We must Share The Vision that God has given to us in His Word.
We must take all who will listen and believe "across The Horizon" on this same Journey. As we allow Christ to" Refine, restore, replace, change, sculp, and mold us, He will even permit trials and tribulation to befall us on this Journey just to get us to the point where He can fully reveal Himself." as He gives us "Hope of Eternal Life, Which God Who Never Lies, Promises"
So my friends today. Stay focused, remain faithful, love one another and endure till the end and never forget to STUDY&PRAY