March 26, 2014
"When Jesus Perceived in His Spirit" 
But immediately, When Jesus Perceived in His Spirit that they reasoned thus within themselves, He said to them, "Why do you reason about these things in your hearts?  Which is easier, to say to the paralytic, 'Your sins are forgiven you,' or to say, 'Arise, take up your bed and walk'?  But that you may know that the Son of Man has power on earth to forgive sins" He said to the paralytic, "I say to you, arise, take up your bed, and go to your house." Mark 2:8-11 (NKJV)
Nevertheless I tell you the truth; It is expedient for you that I go away: for if I go not away, the Comforter will not come unto you; but if I depart, I will send him unto you.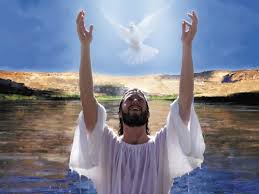 John 16:7 (KJV) My friends this same Power that Jesus Perceived in His Spirit is the same Power we should be seeking to guide us daily in every situation and circumstances of our life.
We must get to the point where we hear that still small voice telling us to sit down and focus on God's word, for "The person without the Spirit does not accept the things that come from the Spirit of God but considers them foolishness, and cannot understand them because they are discerned only through the Spirit. 1 Cor. 2:24(NIV)
Or He might just ask you to close your eyes and speak from the heart to your loving Savior for "I will help your weaknesses; for you do not know how to pray as you should, but I the Spirit will intercede for you with groanings too deep for words; Romans 8:26 (NASB) (paraphrased) So today my friends our FOCUS must remain to seek the Spirit of God because it is only through His power can we endure to the finish line.
We each must have our own Mount of Olives experience where our faith will be tested before we take up the Cross of our Savior, and claim victory. The question we must ask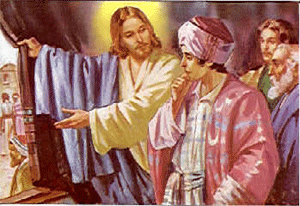 ourselves today. Am I willing to do whatever it takes to receive the power of Gods Spirit. Remember my friends the rich young ruler had all the attributes of a good church member.
But when Jesus ask Him to give it all to the Master "he was saddened, and he went away grieving." What that tells each of us is, the demand of our time, money and talents will certainly be a Part of this Journey Christ places us on.  But are you willing to give whatever it takes for the Master. The Spirit will be leading, and there can be no doubt, that  He will lead us to life eternal.
But have you decided in your mind that the journey is worth it. The Spirit has been designated to give us all of our needs and more to finish God's work, but you must be willing to stop long enough to here His voice and to seek His Presence "If ye then, being evil, know how to give good gifts unto your children: how much more shall your heavenly Father give the Holy Spirit to them that ask him?" Luke 11:13 (NKJV)
My friends There can be no deviation from the Master's mandate if it is to be completed in our lifetime. The outpouring of God's Spirit should be going on in our lives right now. And once we are transformed by His power, the Spirit then "CONVICTS, INSTRUCTS, GUIDES and EMPOWERS each believer" to "be a leading vessel for Christ.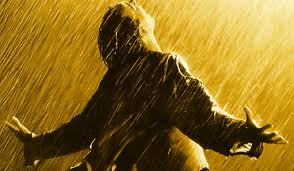 A vessel that overflows with the outpouring of God's Spirit. Paul tells us in 2 Cor. 4:5-7  (NKJV)"For God, who said, "Let light shine out of darkness," made his light too shine in our hearts, to give us the light of the knowledge of God's glory displayed in the face of Christ."
And this light can only come When We Have "Perceived in His Spirit" a personal commitment to serve Christ in whatever capacity He ask us too. And than one day we will "receive that crown of righteousness, which the Lord, the righteous Judge, will award (to each of us) on that day and not only to me, but also to all who have longed for his appearing." 2 Tim 4:8 (NIV)
So my friends today. Stay focused, remain faithful, love one another and endure till the end and never forget to STUDY&PRAY