Oct. 5, 2015
MY FRIENDS, OH WHAT POWER IF WE WILL ONLY SEEK GODS KINGDOM!!!
My friends, I suggest  you read the events in 2 Kings 18 and 19 which tells us of the mighty power of God when we seek His presence. Hezekiah is now king of Judah. A king who "trusted in the Lord, the God of Israel.
There was no one like him among all the kings of Judah, either before him or after him. He held fast to the Lord and did not stop following him; and kept [all of God's laws]." 2 Kings 18:5:7 (NIV)
Then you have the king of Assyria, Sennacherib who has defeated Israel in battle "because they had not obeyed the Lord their God, but had violated his covenant." Judah and Israel are two separate kingdoms at this time.
Sennacherib now has His sights on Judah. In 2 Kings 18:30-37 (NIV) Sennacherib "defies the armies of the living God" with harsh words, just like Goliath did before David demonstrated
the power of the true God.
"Do not listen to Hezekiah, for he is misleading you when he says, 'The Lord will deliver us.' Has the god of any nation ever delivered his land from the hand of the king of Assyria?…… How then can the Lord deliver Jerusalem from my hand?"
When King Hezekiah heard this, he tore his clothes and put on sackcloth and went into the temple of the Lord. That night the angel of the Lord went out and put to death a hundred and eighty-five thousand in the Assyrian camp.
When the people got up the next morning there were all the dead bodies! So Sennacherib king of Assyria broke camp and withdrew. He returned to Nineveh and stayed there. One day, while he was worshiping in the temple of his god Nisrok, his sons Adrammelek and Sharezer killed him with the sword. 2 Kings 19:30-37 (NIV)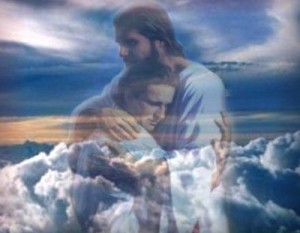 My friends "What is man that You are mindful of him, And the son of man that You visit him? For You have made him a little lower than the angels, And You have crowned him with glory and honor. You have made him to have dominion over the works of Your hands; You have put all things under his feet," Ps 8:4-6 (NKJV)
"The Spirit Himself bears witness with our spirit that we are children of God, and if children, then heirs, heirs of God and joint heirs with Christ, if indeed we suffer with Him, that we may also be glorified together" Romans 8:16-17 (NKJV)
Today, focus on those two text, and then focus on the power in one angel of the army of the Lord. And then we need to remind ourselves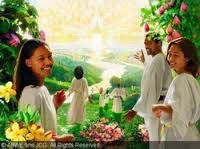 that "Christ who voluntarily took His place among men, but demanded no special favors, but He knew whence He came."
Should also tell us, as men and women, heirs to Gods kingdom and joint heirs with Christ, we also must know "from whence we came" and who we serve. I doubt if God will ever ask us to destroy one hundred and eighty five thousand men in war, but he will give us all the power we need to serve him "for such a time as this."
But my friends it must be all about fulfilling God's needs not ours. James 4:2-3 (NKJV) tells us "you do not have because you do not ask. You ask and do not receive, because you ask amiss, that you may spend it on your pleasures."
So "seek first God's kingdom" and what is required to finish that course and once you have done that "Eye have not seen, nor ear heard, Nor have entered into the heart of man" what you will receive next.
My Friends, where there is no vision, the people perish…..Proverbs 29:18 (KJV)