July 29, 2015
MY FRIENDS, HAVE YOU CONSIDERED THE ANT LATELY?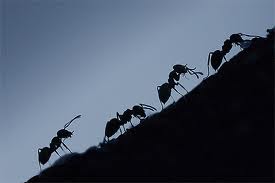 My friends at what level is our faith, and trust on the promises in God's word? And has your heartfelt Prayer and supplication only reached plateau level, where there is little to no change in your life's situations and circumstances, so you retreat, and pull back?
In proverbs 6:6 (NKJV) it tells us to "go to the ant…consider her ways and be wise." The problems we face each day, from a human standpoint becomes overwhelming, and unsolvable at times.
But also like the ant who stays focused, we must also stay focused on our example, "the author and finisher of our faith, who for the joy that was set before Him endured the cross….." Heb. 12:2 (NKJV)  Life, Death, Home, Family, Employment!
All trials that are associated with the storms of our life on this journey Christ has placed us on. In addition, trials tribulation, all become infinite when we think of one's problems within the interaction of our day to day life and how we as Christians relate or handle each situation or circumstances that arises.
But as Christians who seek a new home we must be able to stretch our Faith to the limit as we become so focused on our goal which is God's kingdom that defeat is never an option, only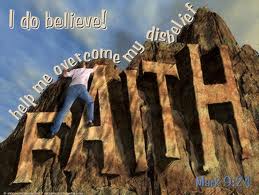 victory through faith and endurance in God's word and Spirit.
Remember the God we serve is. "unlimited, unmeasurable, and infinitely, in extent of space, duration of time in regards to what He is capable of doing for each of us." He is a infinite God "who will never leave or forsake us."
For "Who shall separate us from the love of Christ? Shall tribulation, or distress, or persecution, or famine, or nakedness, or danger, or sword? As it is written, "For your sake we are being killed all the day long; we are regarded as sheep to be slaughtered."
No, in all these things we are more than conquerors through him who loved us. For I am sure that neither death nor life, nor angels nor rulers, nor things present nor things to come, nor powers, nor height nor depth, nor anything else in all creation, will be able to separate us from the love of God in Christ Jesus our Lord."? Romans 8:35-39 (NKJV)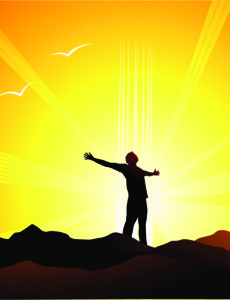 "The great Oriental conqueror Tamerlane told his friends, "I once was forced to take shelter from my enemies in a dilapidated building, where I sat alone for many hours. Wishing to divert my mind from my hopeless situation, I fixed my eyes on an ant carrying a kernel of corn larger than itself up a high wall.
I counted its attempts to accomplish this feat. The corn fell sixty-nine times to the ground, but the insect persevered. The seventieth time it reached the top. The ant's accomplishment gave me courage for the moment, and I never forgot the lesson." (Streams in the Desert)
Today my friends at what level is your faith, and trust on the promises in God's word. Luke 3:5 (KJV) tells us Every valley shall be filled in, every mountain and hill made low. The crooked roads shall become straight, the rough ways smooth."
The ant never gives up, he may fall at times as his burdens gets heavy but he never stops, always pursuing his goal which is at the top of the mountain. But to a child of God that hill continues until we have reached the promise land, eternal life and The reward of the redeemed.
So friends stay focused, remain faithful, love one another and endure till the end and never forget to STUDY&PRAY