Jan. 26, 2014
"OVERWHELM ME LORD WITH YOUR LOVE"
"OVERWHELM ME LORD WITH YOUR LOVE, and heal my broken heart, keep me down upon my knees, till your love is all I see."
My friends, to be OVERWHELM WITH THE PASSION OF CHRIST LOVE is what we must seek as we allow GOD"S PRESENCE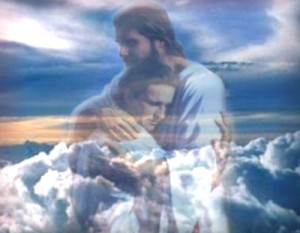 to infiltrate every moment of our life as we finish up God's work here on earth.
Our Savior must CONSUME Through His Spirit our MIND and BODY as He unleashes his Love and grace on us until we are OVERFLOWING with the blood of Jesus Christ and the power of the cross and His Spirit "Create in me a pure heart, O God, and renew a steadfast spirit within me. Ps 51:10
OVERWHELM ME LORD.  Because as I look at the world, I have a PASSION in my heart that yearns to SERVE GOD, as "lawlessness is abounding rampantly on our streets, and the love of many has begun to grow cold." But I know my friends God LIVES, Because "HE LIVES" INSIDE OF ME.
And this is why I ask to be OVERWHELMED WITH GOD"S LOVE, because as God's chosen, we must be on the front lines, where the "most advanced tactical combat units" from both sides in this CONTROVERSY are being fought between GOOD and EVIL, Which is on the streets of our cities.
My friends this war IS NOT being fought in the PEWS of our churches, or on our COUCHES at home in front of our TV's. Our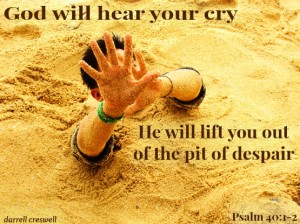 commission is to go outside of our COMFORT ZONE to SAVE God's children who are inside the war zone. A story is told of  "A man who became lost in his travels and wandered into a bed of quicksand."
Confucius saw the man's predicament and said, "It is evident that men should stay out of places such as this." Next, Buddha observed the situation and said, "Let that man's plight be a lesson to the rest of the world. "Then Mohammed came by and said to the sinking man, "Alas, it is the will of God.
"Finally, Jesus appeared on the scene and said, "TAKE MY HAND, I WILL SAVE YOU. My friends where I need you to FOCUS on today is WE ARE GOD"S HAND. And many are sinking on the streets of our cities, even around our on CHURCHES. They are loosing this battle because they have no idea the WAR has already been won on CALVARY. But we have "become lukewarm, neither hot or cold," so we sit.
But my friends if your prayer to God is to keep you on your knees, until HIS LOVE is all you can see. Then I have know doubt God's Spirit is telling you to Go wherever GOD"S LOVE  will transcend to others through each of us as we seek His lost sheep who are sinking deep in sin outside of our COMFORT ZONE.
And as God's hand through His Spirit holds us up, we must use our hands to pull the lost up as we tell them I know a Man who can save you, because he has saved me many many times. My friends in 2 Chronicles 33 one of the most wicked KINGS that Israel ever had, was Manasseh the son Hezekiah.
He was more wicked than all the nations that God had Israel to destroy. He sacrificed his own children, worshiped Satan,

He made idol's, and gods of Baalim, and the list goes on, while the true God laid DORMANT in the minds of a nation that he lead.
After ignoring Gods warnings, the Lord sent the  Assyrian armies, and they took Manasseh prisoner, bound him, and carried him into Babylon. But God's hand even reached to wicked King Manasseh, as he became overwhelmed by the LOVE OF GOD, and humble himself.
He then prayed with SINCERITY, and SUPPLICATION, God heard his cry and forgave him. And He brought Manasseh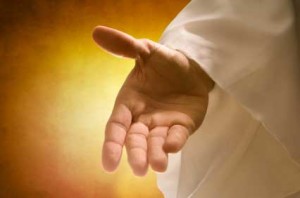 back to Jerusalem and to his kingdom. My friends there is no GREATER LOVE, and Manasseh finally realized that, he also realized that the only true God's ARM REACHES to the LOST no mater how far they have left His PRESENCE.
My friends there are many, many Manasseh's OUTSIDE OF OUR COMFORT ZONE who just need the arm of Jesus to reach them through us. We must be Gods VOICE and HAND as we tell the world "if any man, or woman is in Christ, they are a new creature: old things are passed away; behold, all things are become new." Once you are OVERWHELMED BY THE LOVE OF GOD
So my friends today. Stay focused, remain faithful, love one another and endure till the end and never forget to STUDY&PRAY