April 23, 2016
MY FRIENDS, ARE WE DOING SOMETHING BREATHTAKING AND AWE-INSPIRING?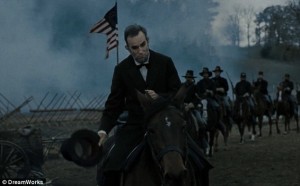 Abraham Lincoln had the great misfortune of being at the forefront of our nation during it's most troubled times. Our great country had split in two between the North and South. The war had claimed the lives of many soldiers and in the midst of the war, Lincoln's own son died. The President was then literally brought to his knees. In midweek, Lincoln did what he often did during those trying times, he found refuge at a church in Washington.
The minister opened the Scriptures and taught from God's Word. And when he finished, the president stood quietly, and began to leave. His aide asked, "What did you think of the sermon, Mr. President?" Lincoln said, "I thought the sermon was eloquently delivered but he failed…because he did not ask of us something Great and awe-inspiring."
In the midst of the constant death and turmoil, even Lincoln understood that when you listen to Gods voice, you should expect the Lord to call His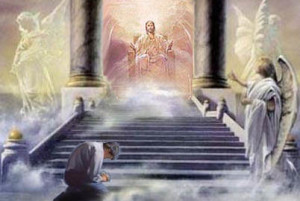 Children to go beyond the ordinary and do something breathtaking and awe-inspiring. Psalm 99:1-3 (KJV) tells me My "Lord reigns, let the nations tremble; he sits enthroned between the cherubim, let the earth shake. Great is the Lord in Zion; he is exalted over all the nations. Let them praise your great and awesome name he is holy."
My friends if you have lived long enough you have probably seen it all and by the grace of God most of us have managed to survive with only minor visible scars that we have been in a war zone daily with the enemy. But my friends, before that great day of Christ return, it must become personal as we look back on where God has brought us and focus as high above as our finite minds will take us.
And as we look down the smaller the world below get's until it is no longer relevant, only the presence of God which we are now seeking. Consistent with this, we realize below is a "world where every intent of the thoughts of the heart of man is evil continually." So there is nothing we miss or want to return too. And  then, their stands the countenance of God.
And as the tears roll down our cheeks all we can say is, "Lord, how long shall the wicked exult? They pour out their arrogant words; all the evildoers boast. They crush your people, O Lord, and afflict your heritage. They kill the widow and the sojourner, and murder the fatherless…."Psalm 94:3-7 (ESV)
So then God challenges us to return and do something higher than what we ever imagine was possible. He tells us to go beyond the ordinary, He then reminds us, if you "have the faith as a grain of mustard seed, ye shall say unto this mountain, Remove hence to yonder place; and it shall remove; and nothing shall be impossible unto you." Matt. 17:20 (KJV)
The preacher Lincoln listened to that day failed to challenge His congregation. When the Israelite's left Egypt, Exodus 19:4 (KJV) tells us God said to His chosen people,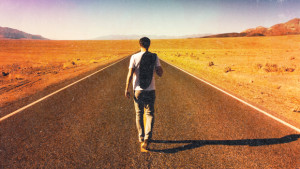 "You yourselves have seen what I did to Egypt, and how I carried you on eagles' wings and brought you to myself. But then God asks them to do something breathtaking and awe-inspiring God asks them for a commitment.
My friends, God is also asking His chosen today in the midst of "such a time as this" to do something breathtaking and awe-inspiring in His Name. He is telling us to remember, if we say to this mountain, 'Move from here to there,' it will move, because nothing will be impossible in God's name."
Every excuse we may give as the reason we cannot serve Christ, was challenged and answered at Calvary.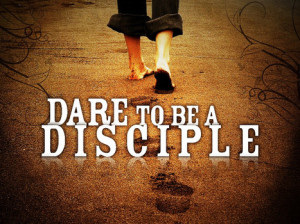 Footnotes: