April 24, 2016
MY FRIENDS, IS IT REALLY AN IMPOSSIBLE MISSION?
Good morning My children, your mission today if you choose to accept it is, "ask, and it will be given to you; seek, and you will find; knock, and it will be opened to you. For everyone who asks receives, and he who seeks finds, and to him who knocks it will be opened." And when you do ask, if you do not receive, it is because you have asked for your own pleasures.
Remember my Children your request must be about my will, because your treasures are not of this world, your treasure awaits the faithful who have endured. So your treasures are in a place, "Eye have not seen, nor ear heard, Nor have entered into the heart of man or woman, the things which We have prepared for those who love Me and keep my commandments." 1 Cor 2:9 (KJV) Of course the forces of evil will always try to discourage each of you from receiving your blessings.
So you must put on my entire armor and be strong in knowing where I have brought you from, and where I am leading you. And with my armor you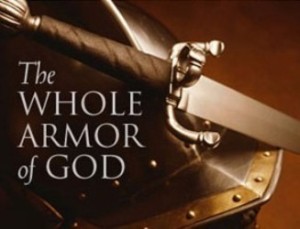 will be able to stand against the wiles of the devil because it is him you wrestle against not flesh and blood, and against principalities, against powers, against the rulers of the darkness of this age, against spiritual hosts of wickedness in the heavenly places.
Therefore take up my whole armor, that you may be able to withstand in the evil day, and having done all, to stand. Eph. 8:10-18 (NKJV) And you must continue to wear it as you go out into My harvest to seek souls for my kingdom. As always, should you or any of my children be caught or killed, your name will always be written in the book of life.  
But one day you will rise from the grave because my Son died for all who believe that He died and rose from the grave. And when He descends from heaven with a shout, with the voice of the archangel, and with the trump of God: all of my faithful who died in Christ shall rise first: Then everyone which are alive and remain shall be caught up together with them in the clouds, to meet My Son in the air. And so you shall forever be with Him in my kingdom. 1 Thess. 4:16-17 (NKJV)
My friends, God gives us opportunities. David was given an opportunity when He was sent to the battle field to take food to His brothers. He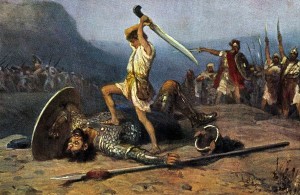 captured the opportunity to serve God and one day become king of Israel and linage to Christ. Joseph was sold into Slavery and God gave him an opportunity to serve Him. He captured the opportunity against all odds and one day become a great ruler in Egypt.
Rehab, a prostitute was given a choice and made the right one to serve God and hide Israel's spies against all odds of her being killed along with the twelve spies. But she captured the opportunity, which allowed her to became an ancestral link to the one who gave it all for our salvation. My friends God gives us all opportunities, which are usually a "mission Impossible."
But we must look beyond and think breathtaking and awe-inspiring as we capture all opportunities that God gives us to do something higher than what we could ever imagine was possible as we go beyond the ordinary, because all "things are possible through God." And if we "have the faith as a grain of a mustard seed, we shall be able to say to any mountain or obstacle or any situation or circumstances, move out of the way; and it shall be remove; and nothing shall be impossible for us to achieve." Matt. 17:20 (KJV)