April 21, 2016
MY FRIENDS, WHY DO WE CONTINUE TO ASK, WHEN IS CHRIST SECOND COMING?"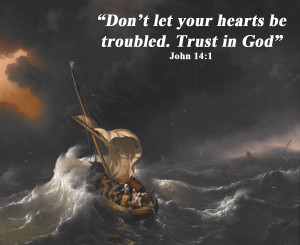 "….."Let not your heart be troubled; if you believe in God, believe also in Me. In My Father's house are many mansions; if it were not so, I would have told you. I [now] go to prepare a place for you. And if I go and prepare a place for you, I will come again and receive you to Myself; that where I am, there you may be also. And where I go you know, and the way you know."
Then Thomas the doubter ask "Lord, we do not know where You are going, and how can we know the way?" Then Jesus answers the question. "I am the way, the truth, and the life. No one comes to the Father except through Me. "If you had known Me, you would have known My Father also; and from now on you know Him and have seen Him." Then Phillip becomes concerned and ask "Lord, show us the Father, and [that will be] sufficient for us."
Then Jesus answers Him "Have I been with you so long, and yet you have not known Me, Philip? He who has seen Me has seen the Father; so how can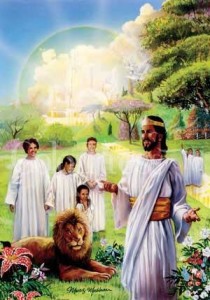 you say, 'Show us the Father'? John 14:1-9 (NKJV) My friends, do we doubt as the disciples when we ask, is Christ second coming near. Remember, Christ has told us in Matt. 24, "the sun will be darkened, and the moon shall not give her light, and the stars shall fall.
He also prophesied of; wars and rumors of wars, and nations rising up against nation, and kingdoms against kingdoms. In addition, famines, pestilences, and earthquakes, in divers places and the many false prophets that will deceive many. And because iniquity shall abound, the love of many shall wax cold." And then, this gospel of the kingdom will be preached in all the world as a witness to all the nations, and then the end will come."
And His warning continues for all doubters, "as in the days before the flood, they were eating and drinking, marrying and giving in marriage, until the day that Noah entered the ark, and did not know until the flood came and took them all away, so also will the coming of the Son of Man be." Matt. 24:38 (NKJV) April 15, 1912 the Titanic Departs from Belfast headed to America with 2,233 souls on board, disaster strikes, 1,530 were lost 713 survived.
You had the first class who consisted of the rich and aristocracy of society. in second class you have those who had achieved success and money through work, people in trades such a miners, teachers and clerks. In third class you have poor families immigrating to the United States. In addition, you had 900 crew members.
So the ranged of passengers went from the richest to the poorest with a wide array of reasons why each took this particular voyage. In addition, the ship was designed so that the various social and economic classes never had to meet nor mix while on board. My friends Let's make it personal and look at our own salvation because at the end of the day there will only be those who are lost and those who will be saved.
In addition, there will be no economic cultural or gender distinctions between the lost and saved, only those whose robes have been washed in the blood of Christ and can look back and tell our story of how we got over as we enter "that place eye hath not seen, nor ear heard, neither have entered into the heart of man, the things which God hath prepared for them that love him."1 Cor. 2:9 (KJV)