Oct. 30, 2015
MY FRIENDS IT'S PERSONAL, HE WANTS TO SAVE YOU AND I!!
My friends, it's personal because it is all about each individual's relationship with God. He is our friend if we will only believe what He is willing to do for His children if we will only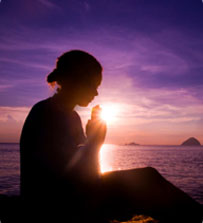 "Keep our wants, our joys, our sorrows, our cares, and our fears before Him.
[We] cannot burden or weary Him. He who numbers the hairs of our head is not indifferent to the wants of His children. "The Lord is very pitiful, and of tender mercy." James 5:11 (KJV). His heart of love is touched by our sorrows, even our utterances of them…..……
Take to Him everything that perplexes the mind. [Remember] He rules over all the affairs of the universe……There is no chapter in our experience too dark for Him to read; there is no perplexity too difficult for Him to unravel…..
No sincere prayer escape the lips of which our heavenly Father is unobservant, or in which He takes no immediate interest…….The relations between God and each soul are as distinct and full as though there were not another soul upon the earth to share His watchcare, not another soul for whom He gave His beloved Son." (E.G. White Steps To Christ p 100)
Consistent with this, God so loved the world, not as a group, but individually He gave His only begotten Son for you and I," because His desire was that we receive life eternal through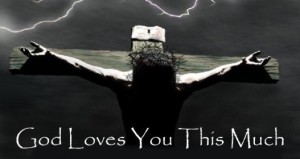 his Son if we would only believed. In addition, as God's children He sees our character flaws.
He also sees our overall development into where he has been trying to take His chosen who are His heirs and joint heirs with His only Begotten Son. Just the thought of Him given us that opportunity should cause us to want to serve Him and give glory and honor to His name each day.
Even though we are being refined daily in the fires of affliction, He is only preparing us for the journey ahead. Today with our permission, He molds us into His image, He shapes our character into His likeness.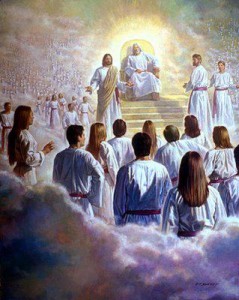 "And I will give you a new heart, and a new spirit I will put within you. And I will remove the heart of stone from your flesh and give you a heart of flesh." Ez. 36:26 (ESV) as He prepares us to be a-part of that number John said no man could number.
But my friends, we must remember, everyone that will be in that number will all be on one accord, because all have been washed in the blood of Jesus Christ. So each of us personally must "press on toward the goal for the prize of the upward call of God in Christ Jesus." Phil. 3:14 (ESV)
That is why today it becomes an individual decision that we ask ourselves, "what must I do to be saved? And how can My life be centered around God's will and not my will? My friends these are the decision we must make but we must also remember like in the days of Noah "God's spirit shall not strive with man forever."
But today His grace still abounds, and we still have a right if we believe and endure "to the tree of life, and a chance to enter into the gates into that city." that no "Eye has seen, nor ear heard, Nor have entered into the heart of man The things God has prepared for those who love Him." Rev. 22:14, 1 Cor. 2:9 (NKJV)
My Friends, where there is no vision, the people perish…..Proverbs 29:18 (KJV)