March 21, 2014
"TO THE ONE WHO IS VICTORIOUS, I WILL GIVE THE RIGHT TO SIT WITH ME ON MY THRONE"
"And to the angel of the church of Laodicea 'These things says the Amen, the Faithful and True Witness, the Beginning of the creation of God: "I know your works, that you are neither cold nor hot. I could wish you were cold or hot. So then, because you are lukewarm, and neither cold nor hot, I will vomit you out of My mouth. Because you say, 'I am rich, have become wealthy, and have need of nothing'—and do not know that you are wretched, miserable, poor, blind, and naked……" Revelation 3:14-21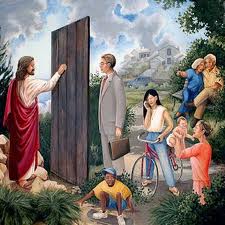 Now as a child of God in the 21st century. I am a good church member because I feed the hungry, cloth the homeless, visit the sick and I bring hope to those bound in prison. On top of that, I keep all the precepts of Gods law, and I have memorized the bible from top to bottom: I Do not commit adultery, or murder, or steal.
I Do not bear false witness, and I Honor my parents, yes I have kept all these things from my youth until now. I am also a part of the Church choir, finance committee, usher and deaconess board. So I know that I have a mansion waiting in heaven for me with my name already on the front gate. I got it going on my friends!!
But you know the sad part about that statement is, we as Christians don't recognize The Laodicea church in Rev. 3 we haven't figured out that God speaks directly to our church today. Christ tells us Himself in Matt 7:21 (NIV) "Not everyone who says to me, 'Lord, Lord,' will enter the kingdom of heaven, but only the one who does the will of my Father who is in heaven."
Our church today has lost its significance and savor, because the god of this world has occupied our minds with the things of this world and so we have lost sight of the saving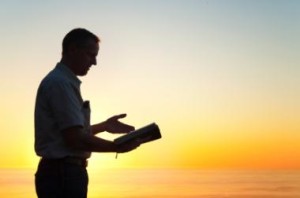 grace of the Master. As members of God's church we have become more concern with materialism, consumerism, individualism, and did you see the last episode of Scandal.
This is why we HAVE A LACK OF KNOWLEDGE and faith, Paul tells us "faith comes by hearing, and hearing by the word of God" Romans 10:17 (NKJV) But we have no time to study God's Word. But friends our God loves us so much, and is so patient. "His grace is sufficient," "not wanting anyone to perish, but everyone to come to repentance."
So he gives us hope and a goal to seek after, if we believe. His Promise of hope comes at the end of his letter to the Laodicea. It is a triumphant, and victorious note, in verses 19-21 tells us "those whom I love I rebuke and discipline. So be earnest and repent. Here I am! I stand at the door and knock.
If anyone hears my voice and opens the door, I will come in and eat with that person, and they with me. TO THE ONE WHO IS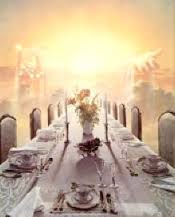 VICTORIOUS, I WILL GIVE THE RIGHT TO SIT WITH ME ON MY THRONE, just as I was victorious and sat down with my Father on his throne."Colossians 2:6 -8 also tells us
"As ye have therefore received Christ Jesus the Lord, so walk ye in him: Rooted and built up in him, and stablished in the faith, as ye have been taught, abounding therein with thanksgiving. Beware lest any man spoil you through philosophy and vain deceit, after the tradition of men, after the rudiments of the world, and not after Christ."
So I pray to God that I will continue His ministry to the world, and to everyone I may come in contact with each day. And my daily prayer is Lord, Create in me a pure heart, O God, and renew a steadfast spirit within me. Ps. 51:10 (NIV) and let everyone I witness to, also be filled with the same fire and passion from God's Spirit that is within me because I now know "there are varieties of gifts, but the same Spirit. And there are varieties of ministries, and the same Lord. There are varieties of effects, but the same God who works all things in all persons"1 Corinthians12:4-6 (NIV) and I have now allowed Him to work them in me.
So my friends today. Stay focused, remain faithful, love one another and endure till the end and never forget to STUDY&PRAY