June 21, 2014
MY FRIENDS, IF I COULD HAVE JUST DONE IT THIS WAY!!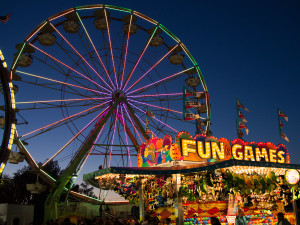 My friends sometimes we get so overwhelmed as we trace our steps back to when life was so simple, starting with life as a child, Christmas mornings, the sight of a county fair for the first time, the companionship of friends, schoolmates, graduation, the beauty of your bride or groom as you tell yourself this is the answer to my soul's desire and then a new life begins to unfold a child is born and life takes on a whole new meaning.
The Journey God places His Children on has many turns because as stubborn Children at times we fill we can move away from Gods guidance, that is when life becomes a maze as we begin to experience the mountains and valleys of life with no idea of which direction makes sense. But through it all as His chosen God still has his guiding hand on us.
Oh the love of God as He gives His children just a glimpse of  why the cross was necessary for our Salvation as we begin to lone for a better place a home free of  the baggage that comes along with sin and the god of this world. In addition God has made his purpose clear there is work to be done before the bridegroom comes and takes His children home.
Yes I know we all lone for a better place as we awake to a world each day where Satan seems to have full control but we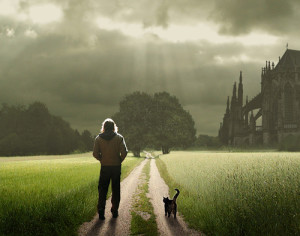 don't have time  to think about regrets or what life SHOULD HAVE BEEN, OR COULD HAVE BEEN, IF WE JUST HAD DONE IT THIS WAY.
My friends God's Mandate must be carried out now, the good news of the gospel must "be proclaimed throughout the whole world as a testimony to all nations, and then the end will come." Matt 24:14 (NKJV)
Since no one has seen the elements above open and the Son of man appear through the clouds of heaven, that tells us the end has not yet come and God still has work to be done. My friends we must finish the course that Christ has set before us. But it must be all about God and his will as we die daily.
Galatians 2:20 (KJV) tells us "I have been crucified with Christ; and I no longer live, but Christ lives in me. The life I now live in the flesh, I live by faith in the Son of God, who loves me." So once we die in Christ we then begin to "lay aside every weight, and the sin [and things of this world] which doth so easily beset us."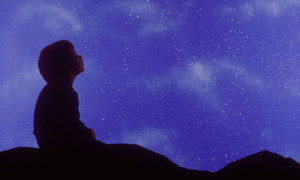 In addition, nothing in the past or present should we seek except life eternal and not just for ourselves but friends, family, love one's neighbors co-workers, and a world that has lost hope that at this point is traveling on that wide road to perdition.
The spreading of the good news of Christ return must become a PASSION with the words forever on our lips, He didn't come today, but it will be tomorrow, and as we wait, and work for Christ daily the "Lord, will be a shield around each of us the Lord will sustains us."Until the day of His appearing"
So today we must fill an anticipation for Christ return more than ever before and tomorrow I will say the same thing because I can say with full assurance that as a child of God we all can begin to "count the weeks as days."
Friends we are at the threshold but we must keep fighting and praying, as we continue to build our faith and endurance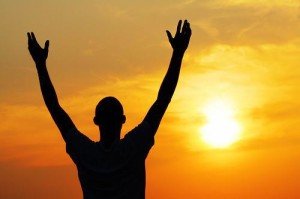 for the victory is ours. Satan is on the ropes, and He's about to fall never to be a factor again as we make our plans to live throughout the ceaseless ages of eternity with or Savior.
So yes my friends We COULD HAVE DONE IT ANOTHER WAY but be "certain that God, who began the good work within you, [in spite of  the seasons of life and Satan changing our directions at times God] will continue his work [within us] until it is finally finished on the day when Christ Jesus returns." Phil 1:6 (NLT)
So my friends today. Stay focused, remain faithful, love one another and endure till the end and never forget to STUDY&PRAY